Lights, Clay, Action!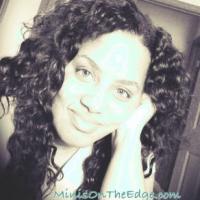 I added the lights to the house today. There is a down light on the front porch a chandelier in the living room and a downlight with a frosted shade in the Kitchen. There is a outlet in the bedroom that has room for three lights to plug in. It is hidden behind the right side of the roof. The bathroom has a ceiling light too.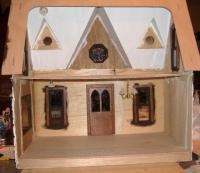 I added stone to the bottom half of the house and stucco with exposed bricks on the top. Now I gotta let it dry then I will touch up the paint on the windows and then start on the insides. I spent 2 hours on the clay and 45 minutes on the lights.
Complements of Minis on the edge
---