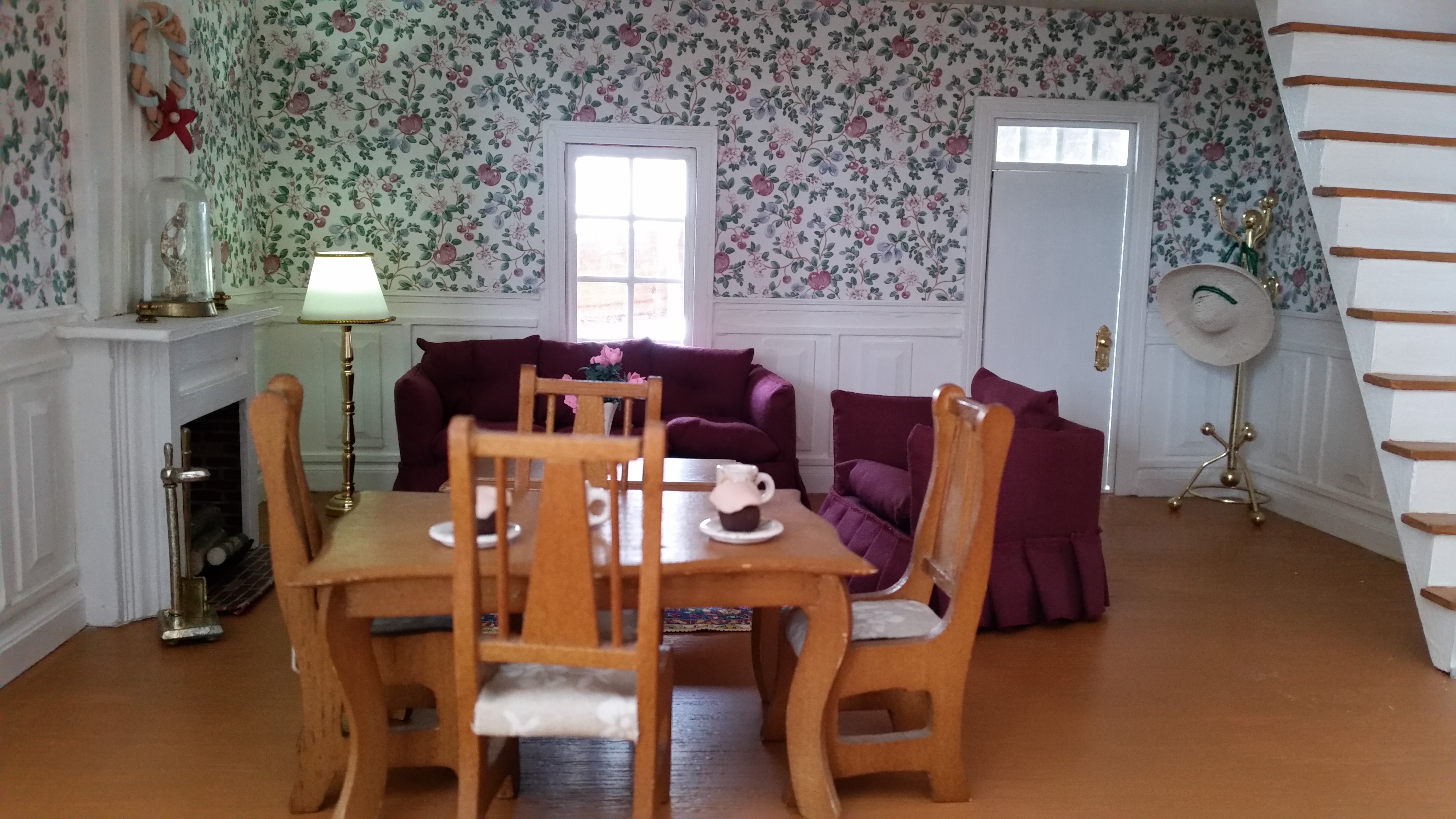 Content count

1662

Joined

Last visited
Community Reputation
636
Excellent
About amyole
Profile Information
Gender

Female

Location

New Hampshire
Previous Fields
Dollhouse Building Experience

Five or more

Dollhouse Preference

I like them both

Online Community Building Projects

No

Digital Camera

Yes

Real Name

Amy

Country

United States
Is your house made out of MDF? If so, I don't think it would sag - that stuff is pretty sturdy. If you are concerned, I would echo putting in columns.

Maybe the difference is a built-in window seat vs. a piece of furniture that is meant to be placed in front of any window?

I think that the house also needs to be accessible for children's hands so they can move the furniture, etc. around - not full of little nooks - at this stage. In one house (RGT Colonial), I omitted the bathroom partitions because a child would not easily be able to reach around it to the hallway & bedroom door behind it. While their hands are smaller than ours, they can be a little more clumsy and I think having things simply laid out is better (also visually). 

Just a couple of thoughts... A house by Real Good Toys is made out of MDF and is fairly sturdy. Depending on how you decorate it, it could be suitable for a 4-year old. These houses are also very heavy compared to houses that are not MDF (i.e. wood) and the bigger the house, the heavier, obviously. Personally, I would skip the lights until she is older. You can buy battery operated lights later and as she grows, the decorations/furnishings can be more delicate (and expensive!) - great for birthday and other holiday gifts.This way, she could have something to play with now and there would always be something to add that keeps the house interesting as she matures. You could also have her help with a renovation - changing wallpaper, colors, making rugs and other furnishings, etc. - when she is older and could electrify it then.

amyole replied to amyole's topic in Chit-Chat

I have been using paper clay to make my bricks.I bought the pasta cutter that someone here (I don't remember who it was, sorry) recommended and it has helped but my bricks still don't match my "vision" so I'll keep practicing making them. 

On Monday, I attended a teachers' workshop that was held in a renovated, old brick mill building in Manchester, NH. When I was a child, we would drive by these old mills, some still in operation, on our way to the lakes region. They were somewhat dilapidated looking back then. I have been in these buildings on a couple of occasions, but I think the last time I was there was before I began my open love affair with dh's. I found myself staring at the marvelous brickwork on the walls. I thought about the numerous masons that built these old buildings, the fact that they are still standing, that they have been preserved and re-purposed, and the stories of the people that have been in these buildings. And I wished that my dh bricks could look half as good as these RL bricks. 

The hutch is a painted $1.00 hutch from Michael's.