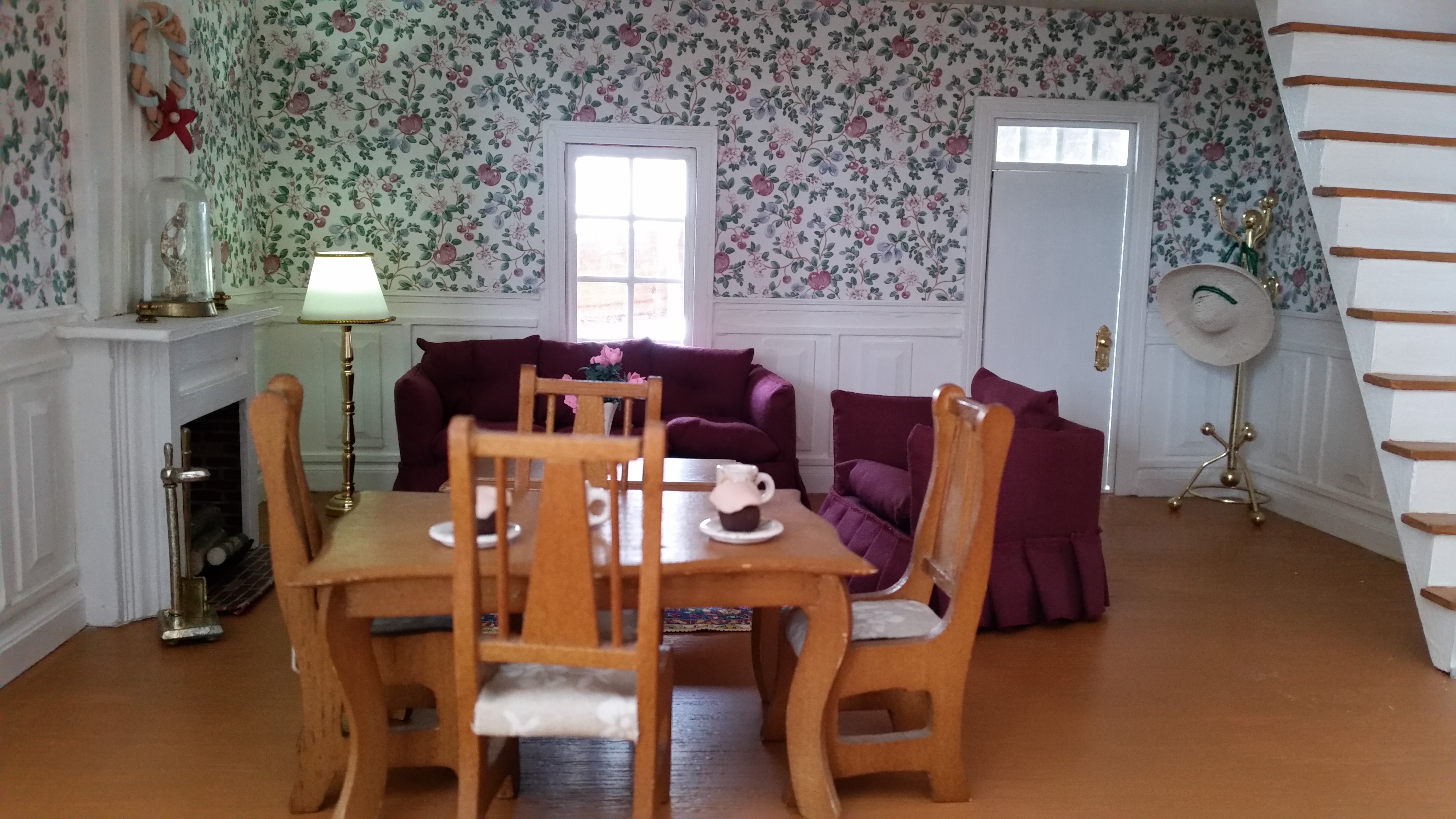 Content count

1675

Joined

Last visited
Community Reputation
640
Excellent
About amyole
Profile Information
Gender

Female

Location

New Hampshire
Previous Fields
Dollhouse Building Experience

Five or more

Dollhouse Preference

I like them both

Online Community Building Projects

No

Digital Camera

Yes

Real Name

Amy

Country

United States
Hi, Benni! My grandfather's side came from Newfoundland (Twilingate). This is a fabulous hobby and the forum is so helpful.  

I build the houses for children to play with - trying to find a child that will be a little older and gentle. However, I am partial to my (still-unfinished) Chantilly, which has become more of a personal house with things that I don't want to part with, so it is a showcase/play house for me.

Glad you found another version. (You never know what you'll get with youtube - and I did a quick search for it, thinking it was the one I've used with my students). 

Thinking of llamas...  https://www.youtube.com/watch?v=SCrhXUJh7NI  

Thanks everyone for the encouragement! I enlarged them - I took my time and worked as carefully as I know how. Hopefully they will be straight.

So, in July I picked up an Apple Blossom (RGT) house (for free!!)  and it took me forever to strip the paint on the outside. Some windows were missing and others in rough shape. At one point, somewhere, I saw that there were replacement windows for the house. I thought it was on RGT website. But, when I was ready to order them, I could not find them. I ordered the Victorian windows instead, which OF COURSE are too big. The windows are absolutely beautiful, but it means I will have to enlarge the openings. The house is plywood, not MDF, but there is still a risk that they will be cockeyed with my cutting skills.  This is when I say to myself, "It's so much easier to build from a new kit." What was supposed to be a quick refurb has morphed into a big project. I know it will be worth it in the end, whenever that is.

I hadn't heard this. There is a store not too far from me and I go there for my supplies. I like it better than Michael's too. I'm still getting daily emails for their specials, but I only pay attention when I plan to go there that day. So sad to lose another store.

This is a fun kit to build. It actually took a little longer than I anticipated - I thought I would slap it together in no time - but it is very enjoyable. I did a Pinterest search for campers and found some great ideas there. I'm looking forward to seeing your creation!

Interesting. I have seen these images on Google/Pinterest and they look adorable but I did not know the scale.

Is your house made out of MDF? If so, I don't think it would sag - that stuff is pretty sturdy. If you are concerned, I would echo putting in columns.