This dress, handbag and shoes were calling my name.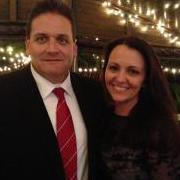 The imaginary inhabitant of my house is going to be so stylish.
I purchased these at my local mini show that was on this weekend. I had so much fun, met some lovely people and spent way too much money!

This gorgeous stuff comes from TinyFinery a miniature artist in NZ. She has an Etsy store but says she's not great at keeping it stocked. She prefers to do shows. 
The detail on these pieces!  So cute! The shoes came in a shoe box complete with tissue and were then placed in a tiny shopping bag.
---
User Feedback
There are no reviews to display.