Bark Detail - San Franciscan's Tree.JPG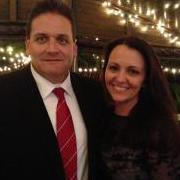 Here is the bark detail I've created with air dry clay.. this is supposed to be a bit of a gnarly old tree. The clay cracked a bit, but I'm using that to my advantage. I'm not overly happy with the paint job.. I think I'll tone down the grey to a muddier tone and use a different colour to highlight.. but which colour is the million dollar question... . I do want to try and add a bit of grey lichen growth though.. not sure how to achieve that.... hmmm.. need to put my thinking cap on. 

---
User Feedback
There are no reviews to display.