Barn Paintings.JPG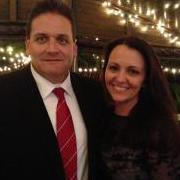 I tried a couple of smaller barn paintings.. I seem to have a thing for red barns.. lol
I'm trying to improve my perspective.. It's quite hard to get it right.. more work to do.

Oh and I need to find a suitable cloud brush for mini work.. nothing I have at the moment works very well.. May have to cut down something.  I also need to take a trip to the art store for paint.. one of the biggest challenges so far has been not having or being able to mix the right colour.
---
User Feedback
There are no reviews to display.