Barn by the Road.JPG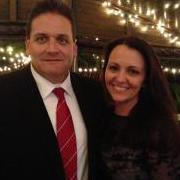 Back to barns.. at least it's not red this time... I moved away from Jane Font today and tried out another artist, Kevin Hill.. He doesn't give much instruction... his videos last about 15-20mins when Janes are over an hour.. But I just muddled through and tried to copy his technique.. This painting is meant to be done in oils.. but I just went for it with acrylics.. I really need to get better brushes and paint.. it would make life so much easier.. still having fun though.

---
User Feedback
There are no reviews to display.