Lidi Stroud Baskets.JPG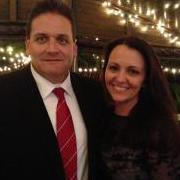 My other big splurge was this selection of Lidi Stroud baskets. With my purchases from last year's Sydney show, I have quite the collection of Basketcase Miniatures.

 I'm sure these wont be the last.. I'm kind of obsessed. The table was a vintage find at a garage sale type stall. 
Because I bought quite a few (and they are quite expensive) Lidi gifted me the basket in front of the table. So nice! She is a lovely lady and a very talented builder as well as basket weaver. She had one of her builds on display at the show and I was completely fascinated by it. It was a uniquely Australian colonial hut.. Beautifully done in a spartan & utilitarian style.. as it would have been in Colonial Australia. I took some photos of a lot of the builds on display and intend to make a blog post about them in the coming days. Stay tuned.

---
User Feedback
There are no reviews to display.