French 'shop' arrived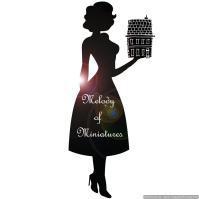 Well my French shop kit from Dolls House Direct has arrived!  I'm a little disapointed in that I seem to have been sent the 'house' door instead of the 'shop' door.  I don't want to use the panelled door - it isn't right for a shop to my mind.  Plus I was very concerned when I saw that 'House' had been circled on the front page instead of 'Shop'.  However on the parts list only the shop parts have been checked....so hopefully it's just the door that's wrong!
---
User Feedback
There are no reviews to display.