Well the longer I wait to make a blog post, the more there is to put in it! Here goes--
I had long admired the ripple afghans that Mary (woodland_miniatures) makes, so when she reappeared on the forum, I jumped on the chance to acquire one: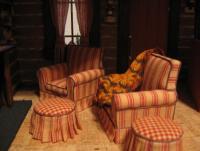 Isn't it lovely! It is shown here for staging purposes only; it did not get shipped to my little nephew as part of the cabin.
But here is what did get shipped: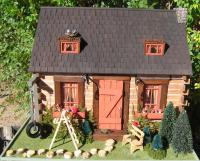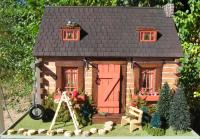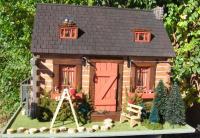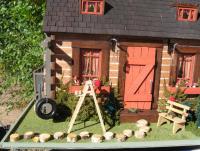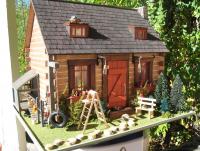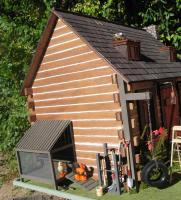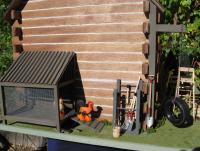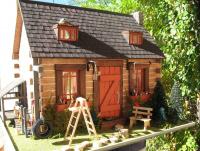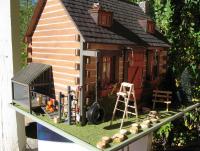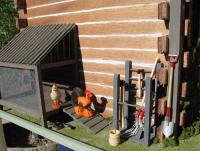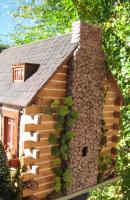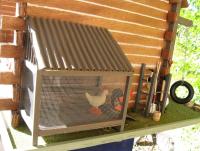 As you can see, the little fish pond didn't make it; I tried gel medium and acrylic sealer, but nothing wanted to dry up clear. Didn't have time to get "water" and do it right.
Lights still work though!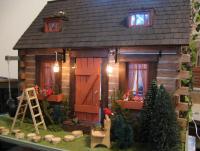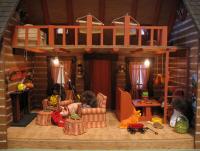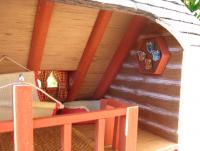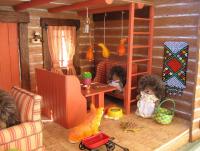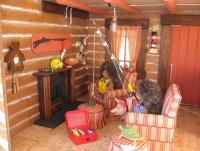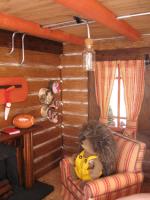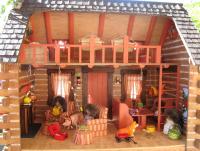 As for the Willowcrest: got the window trim assembled and painted; the window handles just came in, so I can start prepping the interior frames: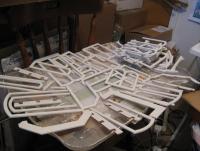 And here is the siding completed: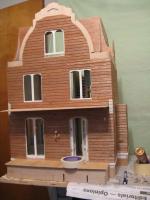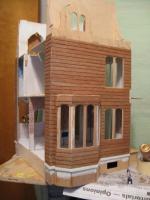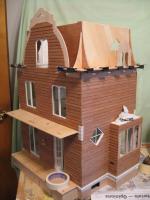 The siding is very different from what I'm used to using; it's very fibrous and falls apart easily. The smallest section that I was able to cut was about 1/2". Installing the mansard cornice and trim: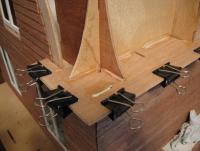 Yes I did dremel off those tabs on the side walls closest to the front wall! There was no way that the pieces were going to fit in otherwise.
First coat of paint always looks terrible! This siding, being very porous, eats it up. This is Clark+Kensington satin enamel in "Summertime Fun". Love the buttery-ness.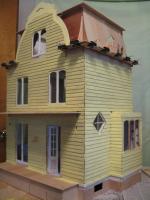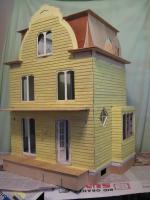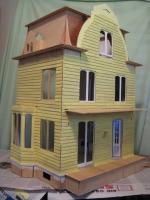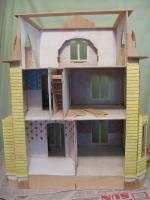 And (after thorough sanding-down) the second coat: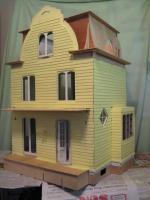 And (after some sanding) the 3rd coat: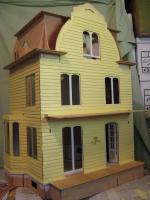 I think I'm ready to glue on the exterior window trim, and put a fourth coat on around that; I'm working on wallpaper and roof now. 
Inbetween that, I am working on a little Buttercup project for my mother, who wanted a little house to give to one of her little piano pupils; I've had this Buttercup kit sitting around for years, so found some scrap plywood for a base: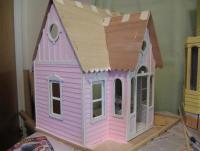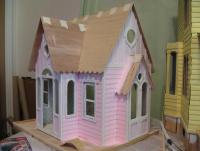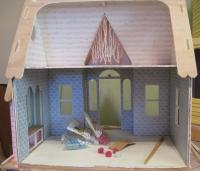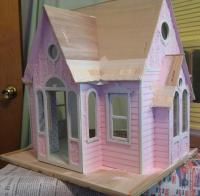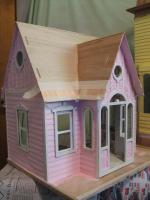 Unfortunately I installed half the music paper in the attic upside down!
Well I'll find some way to cover that. All the framing and trim is painted matboard-- love that stuff!
I think I'll try a white piano from the tutorial at dadasdollhouse
http://dadasdollhous...piano-the-case/
; it'll be fun!