0
Day 6 Houston, we have a problem
Follow My Mini Shop's Westville
Well, I talked to my customer on the phone and she did not picture the trim to be Hunter green around the windows. She wants it white. I am so worried because too many coats of paint can make an item look sloppy and because the green IS dark, I will have multiple layers on painted to prime and cover the dark color
.
She only wants the shutters Hunter Green
Well, I guess I missed that detail so today I started doing that. I also decided to add the shutters to the house (Thats right more punching out wood peices and sanding them and painting them) but the effect is WONDERFUL!! I Love the stark white background and then the shutters on top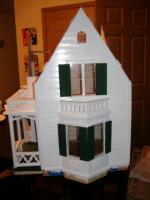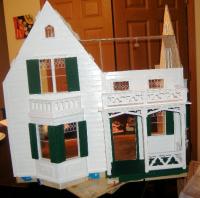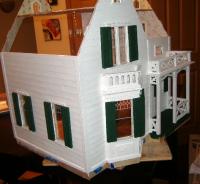 She also wanted me to make a wood fireplace for the living room and she wants window seats where the bays are. I think it will really add that special touch to this house!
I added paperclay and sculpted the bricks for the inside of the fireplace.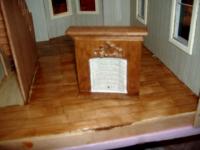 Complements of Minis on the edge