My quick sketch of ideas...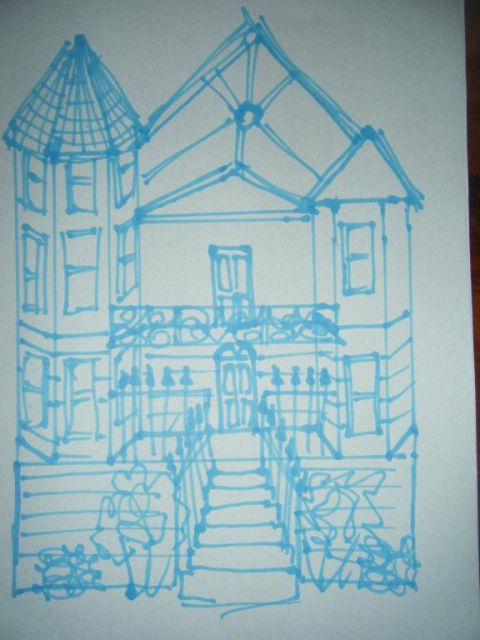 What I'd like to do... adding a basement, cool rod iron looking fences, bushes, SOMETHING with that weird little window. I'm thinking a plaster replica of the black family crest.... Some paperclay bricks, and either bricking the whole thing or making it look like old battered siding. LOTS TO DO!

Its a quickie sketch and done in a prismacolor so sorry if its hard to see. I'll have to do a nicer one.
My quick sketch of ideas...