Uploaded: Aug 16 2011 10:32 AM
Views: 174
Album: Pierce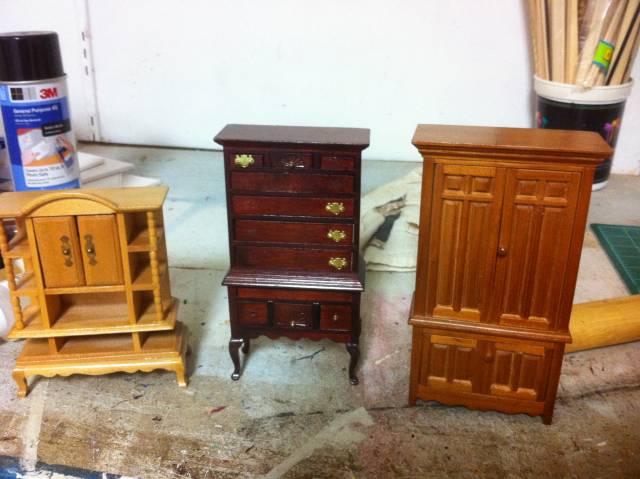 My sister lives down the street from a Vienna, VA (Once Upon A Time??) toy store that has a huge dollhouse section. She stops in now and then for scratch-n-dents like the middle and right hutches. She knows paltry things like missing knobs and handles never stand in my way.

The hutch on the right was just delivered to me by a neighbor. She found it at the local Goodwill.
Hutches