So I installed the siding on the Magnolia, and a 1st coat of paint: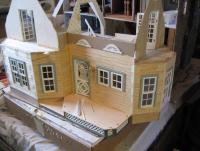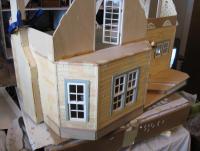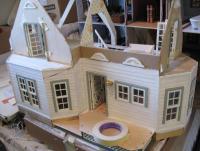 I wanted something different for the gables and the upper part of the house, so I did something bead-boardish like I did with the Country Cottage here
http://www.greenleaf...lery&album=5515
: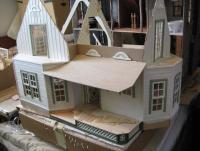 I spent a fair amount of time on the porch and veranda railings. At first I thought that I would pitch the kit pieces in their entirety and go with "store-boughten" posts, but then I decided to give the kit pieces a good go of it and do the best I could. The wood is very brittle and flaky so there was only so much sanding that I could do between the slats; I gave the slats some dimension with cardstock strips and copper wire and spackle, and painted everything a few times: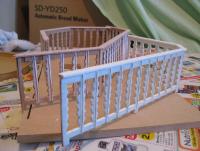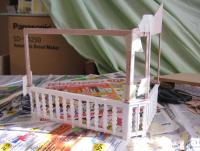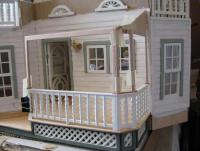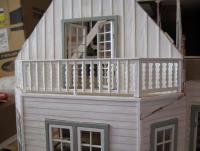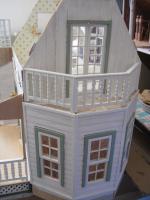 And some views of dry-fit, with the porch flooring: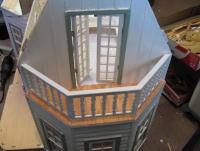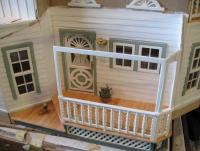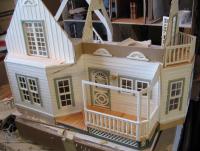 Well the railings look alot better than they used to!