I got this on Craigslist for $50. I thought it was a kit, but it's handmade. It's pretty big--I can't remember the exact measurements, but it's something like 25 inches tall and 32 inches long.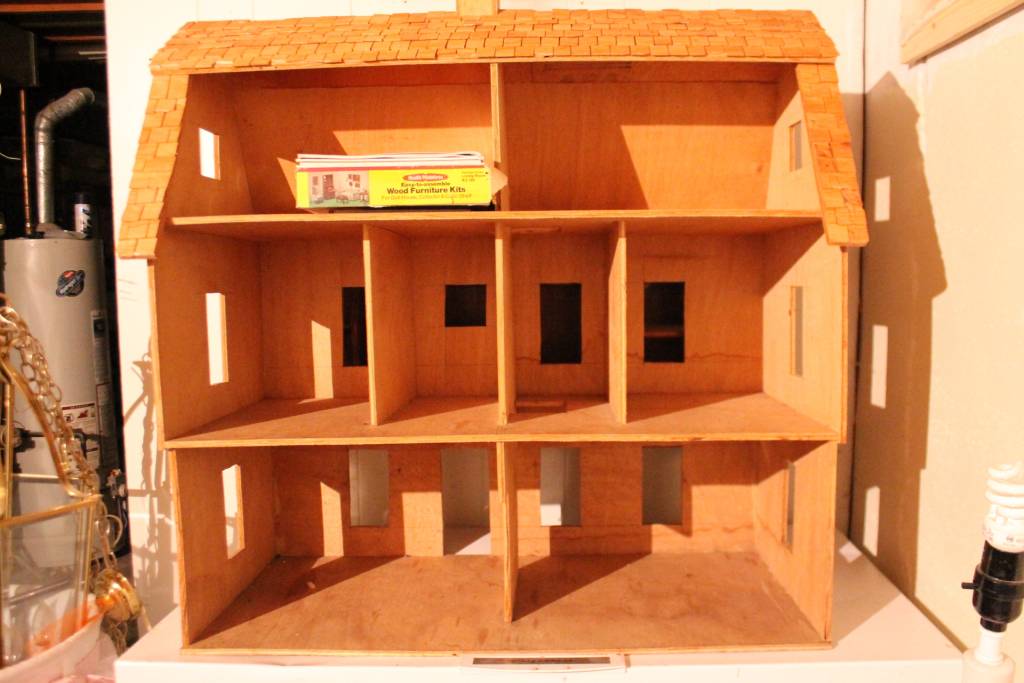 Sorry for the crappy side picture--it's a little too heavy to pick up and turn around alone, plus it was in the corner.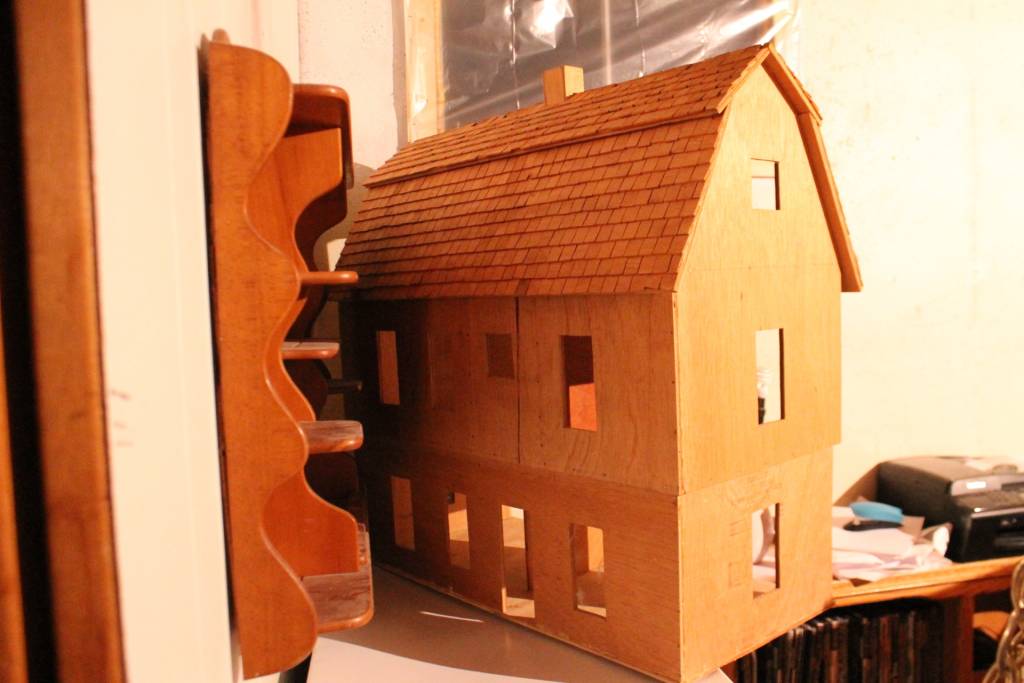 It came with three books and a kit. The kit looks like it's been started, but only as far as a few pieces being punched out. It looks like everything's still there.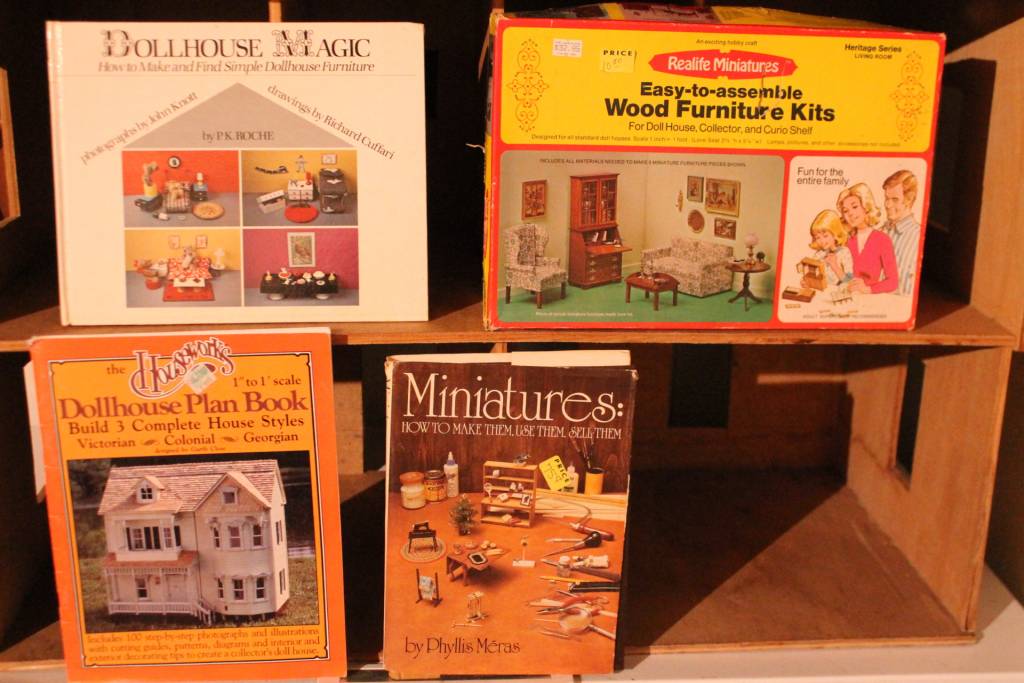 I'm not 100% sure what I'm going to do with it; it hasn't spoken to me yet. Gambrel roof definitely says farmhouse to me, maybe '50s?