Mini Man
Member Since 16 Mar 2005
Offline
Last Active Nov 26 2013 01:10 PM
About Me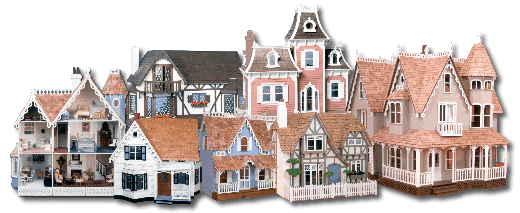 The Greenleaf Dollhouse Mission
Greenleaf Dollhouses mission is to continue to make dollhouses and miniature collecting an affordable hobby for all to enjoy while providing products that are fit for a king! We are also commitment to provide an online resource that welcomes new people into the world of miniatures and a platform for the season veterans to share their knowledge.
Award Winning Design in Doll House Kits
Greenleaf is known world wide as an innovator in style and design. Being as such, we have received recognition amongst miniature organizations, design institutions and hobby associations. Our proudest accomplishment is the outstanding feed back we receive from people like you who actually use our products, because at the end of the day, it's you who we here at Greenleaf are working for!
Send Greenleaf Dollhouses Your Feedback
Do you have a question, comment, suggestion or a miniature tip to pass along to Greenleaf Dollhouses? We are here to answer all of your questions as well as to hear your comments about our products and services. Feedback from you, our customer, is our only indication of how we're doing our job! Please use the
contact form
and select the appropriate department in the drop down menu.
Submiting an Event Listing
To submit your event for inclusion at the Greenleaf Dollhouses Miniature Community Calendar, please fill out our
miniature event
submission form. Event listings for the Community Calendar must be received at least 14 days in advance of the event. Listings are free but inclusion is not guaranteed. We reserve the right to edit items for content.
Proposing an Article to the Greenleaf Blog
The Dollhouse Universe is made up of articles written by fellow miniaturists, just like you! If you would like to share your knowledge about dollhouse miniatures, we'd be pleased to consider your article for the Dollhouse Kits. Please visit the
DollHouse-Kits.com
for more details.
Greenleaf Dollhouses Online Help
Greenleaf Dollhouses remains on the forefront of online support with services that are the best in the industry! You will be able to find the answers to your question 24/7 with one of the following:
The Greenleaf Construction Blog
- Follow step by step instructions that are photo documented by skilled miniaturist who not only offer construction advice, but decorating tips as well. These blogs are written in plain English by everyday folks and are fun to follow. Visit our
Dollhouse Blogs
today!
Greenleaf's Frequently Ask Questions
- Our ever growing FAQ system is available around the clock. When you submit a question in this area, it will be answered by our highly trained Product Specialist and then it becomes a permanent part of our FAQ to help others like yourself in the future. Visit the
Greenleaf FAQ
today!
The Greenleaf Miniature Community
- The Greenleaf
Miniature Forum
is a wealth of information on not just our dollhouse, but on all things miniature. With advance search features and a friendly member base, you can just read or post a question for peer to peer support.
Greenleaf Dollhouses Live Chat Support
- Our product support specialist are available for online chat support usually during regular business hours. At the bottom of this page you will see and icon that will be flashing when our support staff is available. Al you need to is click the icon to initiate a support session… it's that simple!
---
Community Stats
Group

Admin

Active Posts

1795

Profile Views

8904

Member Title

wood.is.good

Age

49 years old

Birthday

May 2, 1964

Gender

Male

Location

Cooperstown, NY

Interests

Too many to list, but fooling around with computers is up at the top. It's always nice when you can find ways to integrate your hobbies with the work day in a productive manner (another passion is Star Trek, but I'd be hard pressed to pass it off as work). We've been able to take advantage of a lot of new technologies at Greenleaf that I feel have improved our abilities to service our customers better and improve our product offerings. For instance, re-mastering the Arthur was handled quite differently from when the original dies were made almost thirty years ago. If anyone tried to convince my grand-pops back then that we'd be using computers and lasers to complete the same task in half the time, he would have thought them crazy! The precision these new methods offer were unobtainable back then to any one other then true master craftsmen such as my grand-pops. To this day we are still amazed at some of the complex dies we stumble across in our archives.
Previous Fields
Dollhouse Building Experience

Five or more

Dollhouse Preference

I like them both

Online Community Building Projects

No

Digital Camera

Yes

Real Name

Dean

Country

United States
Viewing Profile: Mini Man