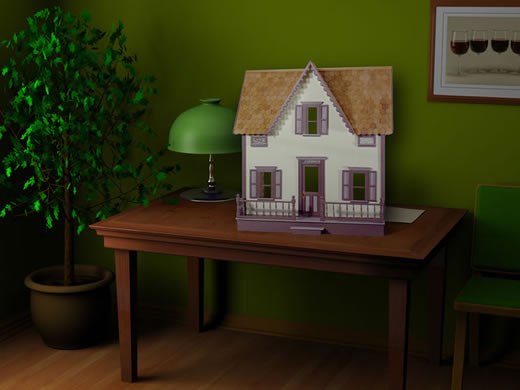 Introducing The Arthur Limited Edition
In celebration of our 60th Anniversary, Greenleaf pays tribute to the worlds most beloved dollhouse, the Arthur! Only 200 units will be produced in this eye catching re-design which includes upgraded components made by our friends over at Timberbrook, so this house is fully manufactured in the USA.
We decided to make this a truly unique offering by constructing the house out of birch plywood. In order to do so, we had to make a whole new set of die; dies that will only be used for 200 impressions and then destroyed. This birch shell is a perfect match in texture and color for the hand made Timberbook windows and doors which are included in this limited edition dollhouse.
For finishing touches, we've included Timberbrook trim for the corners of the house and roof trim that goes along the peaks to add a clean finish to the included octagon shaped birch shingles. There is also trim pieces to cover the die-cut edge on the back of the house to complete the finished look. The trim that you will find on the gables will be shipped in lager pieces so that you can cut them to fit perfectly. This is true will many of the trim parts included in this kit which is a first for Greenleaf.
The re-designed porch is what makes this stand out for it original counter part. The railings and spindles are all machined out of pine which will add a level of detail that you will cherish for years to come!
The truly amazing thing about this kit is the price, because at $89.95 you are getting more than your moneys worth. When you take into consideration that there are only 200 of these in the world, it this house a must have for both enthusiast and collectors. The first hundred are ready to ship for Christmas delivery, so order your limited edition today!