By Tracy Topps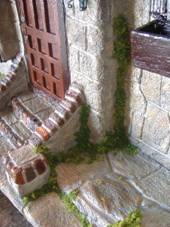 Materials needed:
Coarse turf in light and dark green
Tacky glue or other glue that dries clear
You start off by adding some white glue to areas where you would like to add that extra special overgrown feeling.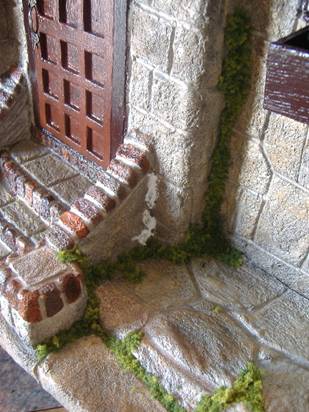 Then you add your moss to it. I like to use different colors (light green and dark green mixed together)
I love to add them around stones and I just run a line of tacky glue around the stone design: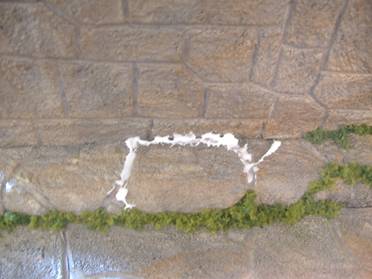 Then I add the mossy mix to it.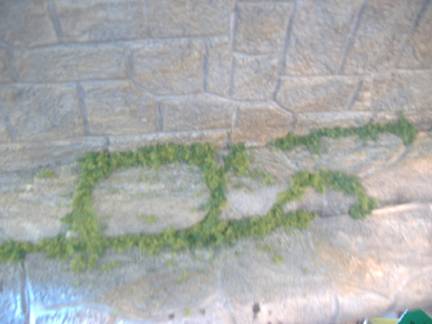 This is a wonderful way to add life and realism plus a little a splash of magic to a dollhouse setting. Coarse turf is available at most hobby stores and is very inexpensive.