Antiques and Miniatures

By Greg Dostie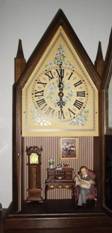 Never having done any writing of any kind since I left school some 30 or so years ago, I was a little apprehensive about writing this article. So when I was asked to write about my two passions, collecting miniatures and collecting antiques, I started to write what to me was a boring history about the Victorians and my trips to the antique shops and sales.
So I decided to write this article as if I were chatting with my friends in the Greenleaf forums, a much more comfortable format for me.
I don't claim to be an expert on miniatures or collecting antiques, but I can give you some ideas on how I approach my collections. I have no secret method for decorating my mini homes or my full sized home, the only guideline I follow is I try to duplicate some of what I have in my real home into my minis, and the same holds true in reverse. So simply put, I buy what I like and that seems to work for me.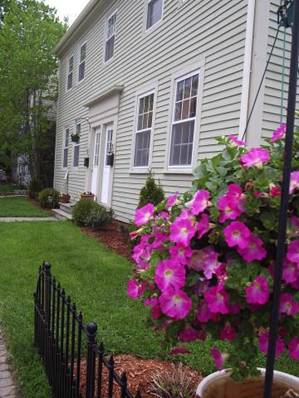 Even though I live in a circa 1800 Federal home my with my partner Russ and his mom Catherine our style of decorating and collecting is mostly Victorian, which is also the style I prefer in my mini homes.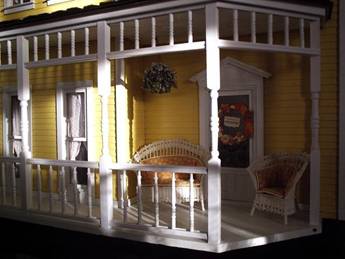 We enjoy the eclectic if somewhat cluttered feeling of the Victorian home. It allows us to collect from several time periods which translates very well to miniatures because it gives you a reason to collect all those wonderful pieces you've wanted to and mix and match as long as they fit within a reasonable time period to make them work in your miniature settings.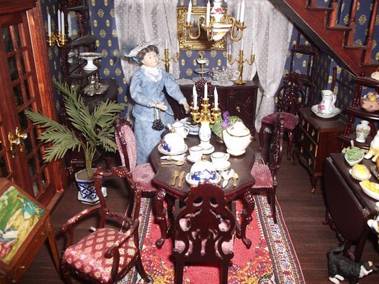 The rich fabrics and colors used by the Victorians also work very well in miniature giving your rooms a warm and inviting feeling, especially if you use soft lighting.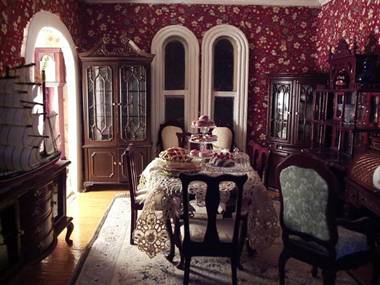 Draperies used bold patterns and were often hung in many layers, a look I love and is easily replicated in miniature.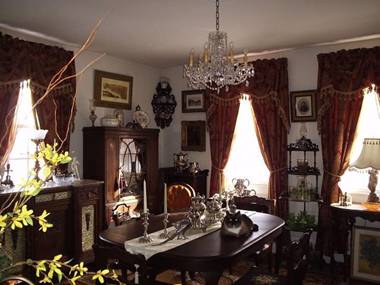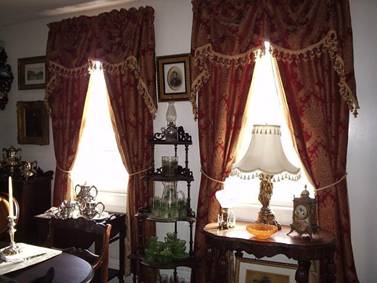 Draperies were also hung between rooms to give a grander appearance and privacy, something I want to eventually do in my mini homes. Bold prints and colors were also used walls with ornate trims to the appearance of elegance. Lesser rooms were often simply painted and less ornate. The Victorians displayed their wealth boldly to show their standing in the community.
I have a weakness for the over the top and often whimsical lamps and lampshades of the 1800's and early 1900's. They add a lot of interest to your rooms and mini rooms.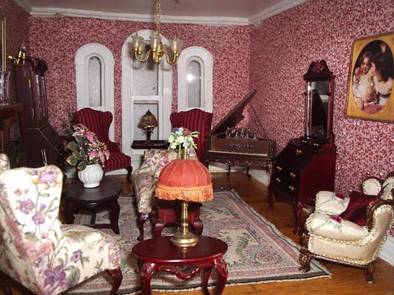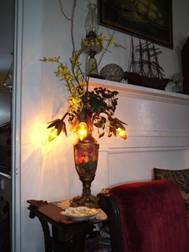 The Victorians liked to use whimsy in their decorating and in the style and colors on the inside and outside of their homes. The beautiful painted ladies are a great example of this fun side of the period. Here in New England we are lucky to have many of these fine homes.
Russ loves to collect silver and china from the 1800's and I love to collect the furniture from this period, especially desks and wall hung what not shelves.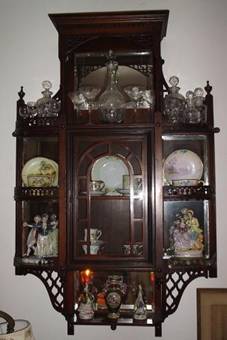 Making these small shelves in miniature is quite easy and a great way to display those little collectibles in your mini homes like they did in their large homes. One of the more important pieces of furniture that showed everyone that you have come up in the world was having one of the beautiful desks that they produced with heavy carvings and beautiful inlayed woods.
The use of dark woods like mahoghany and cherry was very popular. I usually have at least one desk in nearly every room of my mini houses. The wooten desk is a fine example.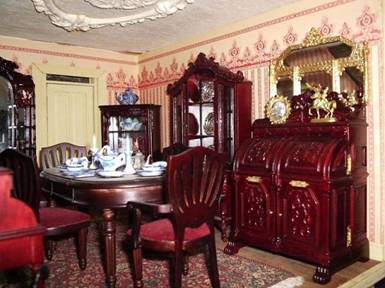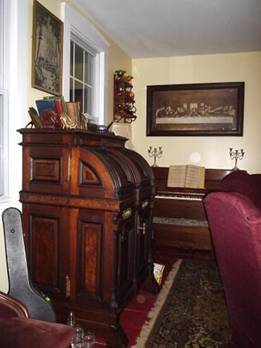 With the industrial revolution also came the ease of travel and the Victorians loved to travel. They brought home their treasure that they acquired all over the world and proudly displayed them in their homes. They hung wonderful tapestries on the walls and beautiful rugs for their floors. Asian art and pottery was very popular filling many homes with these colorful and delicate pieces.
So that's my little effort in sharing with you what I collect and why I collect. Don't be afraid to fill your homes and mini homes with the treasures that you love. Be passionate about what you collect, and it will show through, and you will be happy with the outcome. Also don't be afraid to use what you collect. We have learned in our many years of collecting that if you don't use what you collect, although carefully, you lose some of the fun of having these wonderful things.
Happy collecting, big and small.
(*Editor's note: For a delightful experience, be sure to visit Greg's photo galleries on the forum to see more of his miniatures and real life collections.
Return to Newsletter...