The Face in the Mirror

By Deb Roberts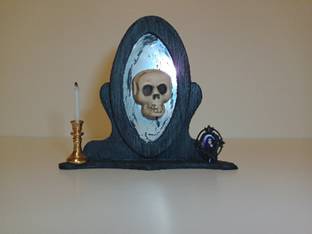 Here's a quick and easy Halloween mini that's so much fun to do! In just a few minutes, you can make this Face In The Mirror that's perfect for any haunted house.
Supplies needed:
Corona Concepts Bedroom Kit
Skeleton skull
Black paint
Grey paint
Glue
EZ Cutter or saw
You'll only be using a few pieces of the Corona Concepts bedroom kit, but that's okay! The kit is very affordable and with the leftover pieces, you can complete a spooky bedroom, or use them for another room. The possibilities of the kit are endless, so it's a great investment with all the furniture you get from one kit.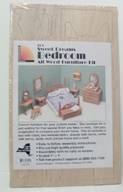 Begin with cutting the skeleton skull in half, using your EZ Cutter or saw. (laughing maniacally at this part is optional)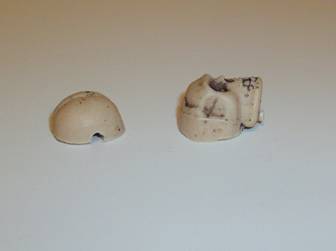 The pieces you'll need from the bedroom kit are the vanity back, the vanity mirror, the small mirror frame and one large piece of the picture frame to use for the shelf.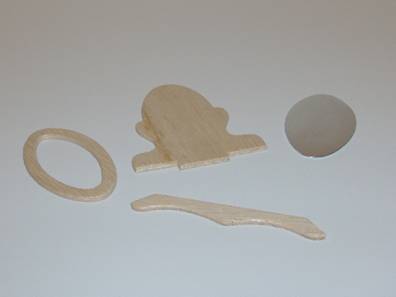 Cut the tab off of the bottom of the vanity back.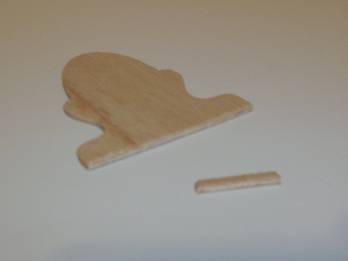 Discard the tab and paint all the pieces of wood flat black.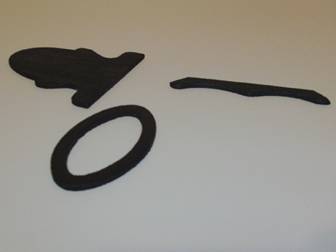 Remove the protective film from the mirror. Since this is a haunted look, you'll be distressing the mirror. (Don't worry---the seven years bad luck rule is waived for this project) Use an xacto blade or your fingernail to make scrapes on the mirror surface first, then use a toothpick to dab streaks and dots of black paint onto the surface. Finally dab on a grey wash here and there to give the mirror an aged, milky look and glue it to the frame.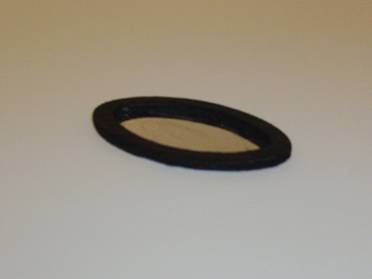 Glue the frame to the vanity back.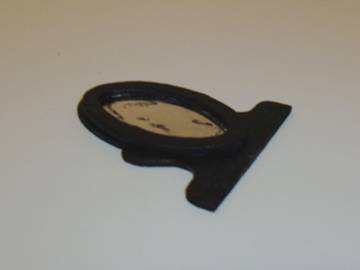 Then glue the shelf to the bottom.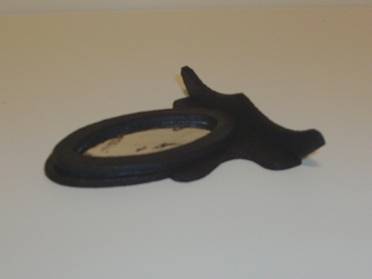 Dry brush a grey wash over the wood to age it.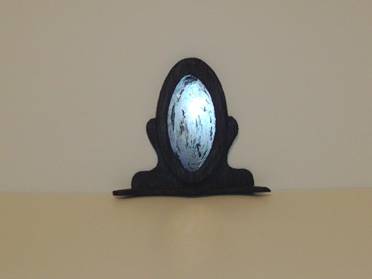 The next step is to glue the skull half to the mirror.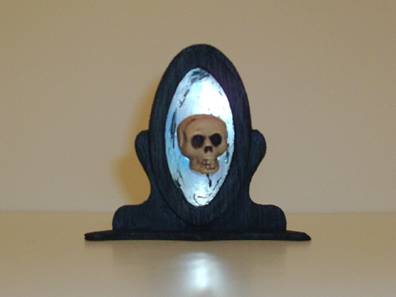 For the finishing touch, add accents like a candle or a framed picture to the shelf.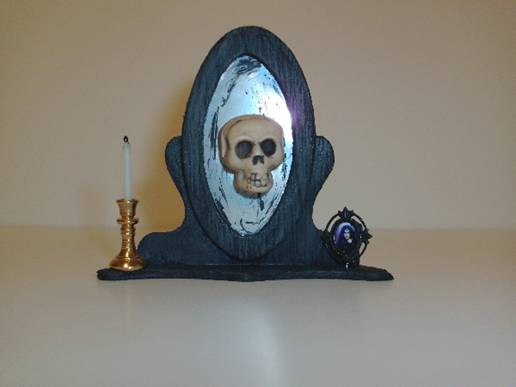 Now you're ready to hang your mirror on the wall! It's the perfect touch to any haunted house!