Welcome to the Greenleaf Gazette!

Goodbye 2010, Hello New Year!

December 2010
Dear Miniature Enthusiast,
Happy New Year!!! Here we are on the brink of stepping into a bright and shining 2011! Are you celebrating tonight? Perhaps you're spending a quiet evening at home with your dollhouses or even sitting down to compose your list of New Year's resolutions. Whatever you're doing, we're glad that you're taking a little time to spend it with all of us at the Greenleaf Gazette.

This month we have a humorous look at how to incorporate your miniature passion into those New Year's resolutions so you can spend more time with your dollhouses. We're also taking a look back at all the mini news from 2010 and boy; there was a lot of news! Heidi chats with some collectors about their favorite minis in the Collector's Corner as well.

Most of all we want to take just a moment to tell you that 2010 was a wonderful year because of you. All the new kits and fabulous innovations were done because we love miniaturists and want to give you all the things that rock your miniature world. We're looking forward to even more in the coming year so hang on! It's going to be a great one!
Deb Roberts
Editor in Chief
---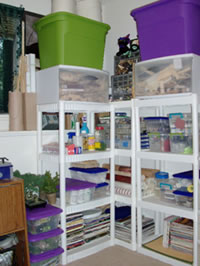 New Year's Resolutions for Dollhouse Devotees

By Deb Roberts

It's the time of the year when you hear it among friends, around the water cooler, and all over the media: 'What's your New Year's resolution?' The New Year truly is an excellent time to review the past to determine what's worth keeping and what needs a fresh start but it seems that the biggest problem with resolutions is actually keeping them. A lot of people say that they don't make resolutions because they feel they probably won't carry thru and that creates a sense of failure. I can certainly understand that concept, but it occurred to me that we miniaturists have a much better chance at achieving those elusive goals. Let's consider some of the most popular New Year's resolutions and how they can be more easily achieved simply by building dollhouses!
---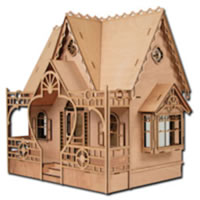 A Look Back at 2010

By Deb Roberts

I always enjoy this issue of the newsletter so much because it's a chance to look back at the year and all the wonderful new things that we've seen as well as the exciting things that have happened in the miniature world. Miniaturists are such busy people that we always have something new and exciting going on. 2010 has certainly been no exception!
---
Collector`s Cabinet

By Heidi Cleveland

Since this edition of the Collector`s Cabinet falls in December, I thought we could have a holiday themed collection. We are going to see some beautiful holiday miniatures this month from Audra, Kelly, and April.

Full story...
---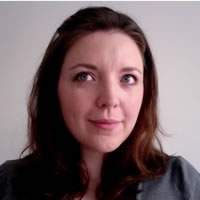 Member of the Month - Meet Krista!

By Heidi Cleveland

I would love to introduce you to our last Member of the Month for 2010, Krista (Skittiescat). Krista grew up on a farm in a 125 year old farmhouse in a very rural area near Ottawa, Ontario, Canada, She is the oldest of four siblings. She is 33 years old, and has been married ten years. They have two young boys, ages three years and eight months.
---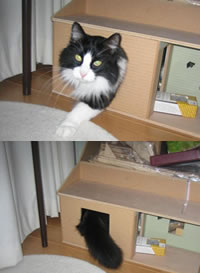 The Critter Corner!

Kitty Magic Tricks!

Every magician has trade secrets that make their tricks even more mysterious. Apparently the same thing is true with cats. I'm not sure how Bailey manages to get her entire body thru such a small window, but she makes it look easy! Judging by the second picture of her tail she can do this trick forwards and backwards too. Now I want to see her pull a rabbit out of a hat!

Thanks to Candace for sharing such cute pictures of Bailey with us. She'll be receiving a $25 gift card from Petsmart for being featured in our Critter Corner.

If you'd like to submit your pet's picture for consideration for the Critter Corner, you can upload pictures in the "Good Pets acting bad!" or "Good Pets acting cute!" galleries at the Greenleaf Forum.