Tracy's Distressed Plank Siding

By Tracy Topps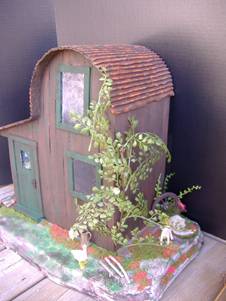 In this tutorial, you'll learn how to create the perfect aged siding for a rustic look.
These are the items you will need to create a weathered look to your
siding:
Black Paint, Burnt Umber Paint, Orange Paint and Hunter Green
paint. You will need siding and a paint brush and a plate to use to
put the paint on.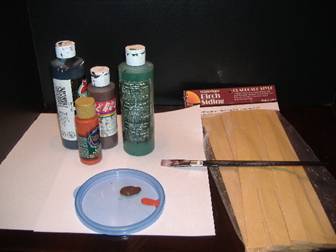 Begin by painting your walls black. This is because there will be gaps in the siding where the paint shows thru.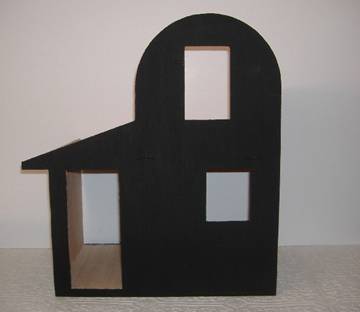 After the paint dries, use your hot glue gun or Quick Grab glue to add your siding on the building. Right now you can see the gaps. Remember this is going to be a rustic and weathered building so it is okay to have those gaps.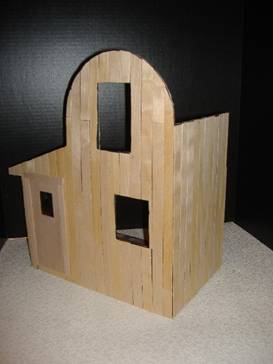 Take your paint and squirt a large amount of brown paint and do a heavy load of paint on your paint brush. Then dip the loaded paint into your orange paint. You'll only want a little bit of that one as shown in the picture.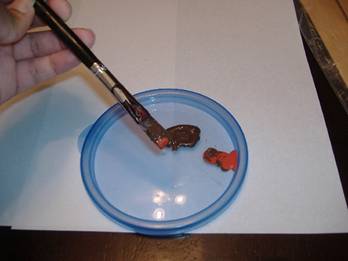 The picture of this process on the siding doesn't show the paint very well so I am showing it on white paper. Take your brush and start painting your siding. You can see the orange peeping through. You want it to be that way. You don't want too much of your highlight color to show through.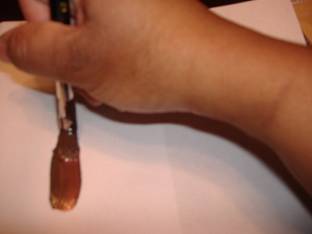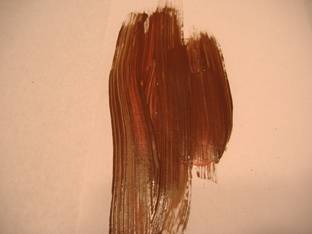 You need to do this all over the house. Most times I used the brown with the orange and then I would switch up and do the brown with the green to give it a little more depth and a more weathered look. Once you do that, set it aside and let it dry.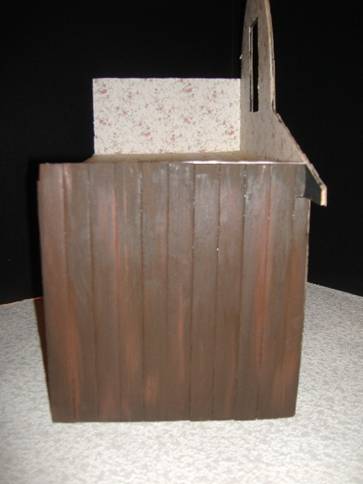 Now you are ready to finish up your house! If you want to add more highlights just follow the same steps. You'll have a wonderful rustic house that any mini person will be happy to dwell in.