Welcome to the Greenleaf Gazette!

Miniatures Are Looking Up!

May 2009
Dear Miniature Enthusiast,
Check the best miniature skylines and you'll see the hottest thing in the mini world this summer... the Greenleaf Dollhouse Lighthouse! We're seeing its silhouette popping up everywhere and with good reason. Its graceful lines and sleek design make it the nicest lighthouse ever. This month we'll take a look at how to add a pier to the lighthouse base for the perfect finishing touch.
Want to know what's shaking things up in the mini world this month? It's all about the new kits being released by Greenleaf this summer! If you haven't seen them, you're really missing out. Check out the Dollhouse Lighthouse, the Harbor Island Lighthouse Base, the Half Scale Lighthouse and the Tennyson Dollhouse at the Greenleaf store or pop into our forum to see what miniaturists have to say about them. Soon to be released are the Brimbles Mercantile and the Emerson Row. The biggest buzz is the new laser cut process that's being used for all these kits and what a difference it makes in the building experience. We'll take a close look at the laser cuts this month and see what all the buzz is about.

Late breaking news is the release of the Willowcrest Dollhouse last week. This dollhouse uses Greenleaf's traditional method of manufacturing, die cutting. There are no plans for a laser cut version of this dollhouse.

The Spring Fling contest deadline has passed and there are a lot of happy miniaturists delighting in their new creations. The anticipation has been intense and folks have been bursting at the seams trying to keep secrets. We're eagerly awaiting the results of the judging and all the fantastic eye candy. Congratulations to every one who entered the contest because you're all winners!
Deb Roberts
Editor in Chief
---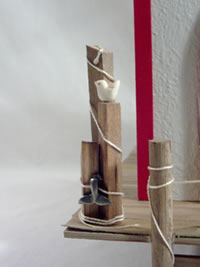 A Peerless Pier!

By Deb Roberts

Thinking of building a new lighthouse? Wondering where to park your boat when you do? Or maybe you just need a little spot where you can add a house or do some fishing. We've got the perfect solution for you! This little pier is perfect for adding space to your lighthouse wharf. It can dock a boat, hold everything from a small shed to a large house, and even works as a romantic place for your mini people to stand as they gaze into the sunset over the water.
---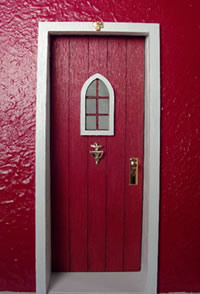 New Product Review: Lovin' the Laser Cut!

By Deb Roberts

I don't often do reviews of new products but I'm so excited about Greenleaf's new laser cut process that I can't keep it in! It's no secret that I love to build dollhouses. I like every aspect of miniatures, but building is my great and wonderful passion. I'm happiest when I'm up to my elbows in glue and surrounded by wood. Seeing that pile of wood sheets turn into a dollhouse is my greatest joy and I get very excited when I find something new and wonderful. So if I may, I'm going to set aside the "editor in chief" role and simply tell you about the laser cut kits from the perspective of an avid dollhouse builder.
---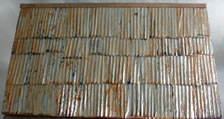 Rusty Tin Roof

By Deb Roberts

A different approach to roofing is the tin roof. This style is wonderfully realistic for sheds, abandoned houses, themed houses or rural buildings. It's also very, very easy to make.

Full story...
---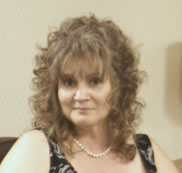 Member of the Month - Meet Deana (Chesterfieldzoo)

By Heidi Cleveland

This month I wanted you all to meet our own Dr. Doolittle in the Greenleaf forums. I would like to introduce you to Deana (Chesterfieldzoo). Deana has been a member of the Greenleaf Forum since October 7, 2006. She is a talented miniaturist, a diehard animal lover, and a great problem solver.
---
Havana Holly's Quick Tips!

By Holly Parker

Storing mini wallpaper: Expanding file folders are a nice way to store the sheets flat. If you really need to roll them and store them in the empty cardboard tubes like I do ( I stand them up in empty 3-pound coffee cans), cut the tubes down so some of the paper sticks up and you can see what the pattern looks like.
---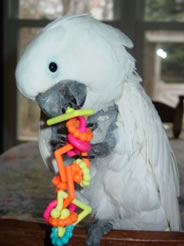 The Critter Corner!

I won't be a mini dog forever!

Bijou has a great sense of style and color….well, at least she thinks so. She's pretty sure that this palette will coordinate nicely with her friend Picasso the Cockatiel. Both Bijou and Picasso often help their human friend Teresa (minimadwoman) as she's building her dollhouses. We can't wait to see what they come up with next!

Teresa and Bijou will receive a $25 gift certificate from Petsmart for being featured in our Critter Corner.

If you'd like to submit your pet's picture for consideration for the Critter Corner, you can upload pictures in the "Good Pets acting bad!" or "Good Pets acting cute!" galleries at the Greenleaf Forum.