Holiday Centerpiece

By Deb Roberts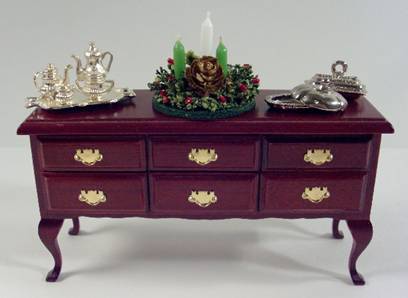 Here's a fast and fun mini project for your holiday table or sideboard. Chances are that you'll have all the supplies you need on hand too.
Supplies needed:
Small evergreen tree
Circle window punchout from a dollhouse kit
Dark green paint
Red seed beads
Three birthday candles (your choice of colors)
Small pinecone or other ornament
Tacky glue
Tweezers
Scissors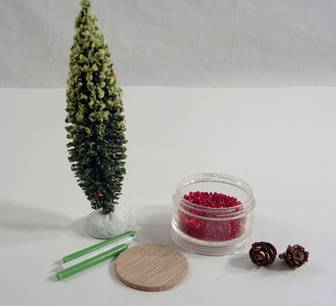 Begin by painting the circle punchout a dark green.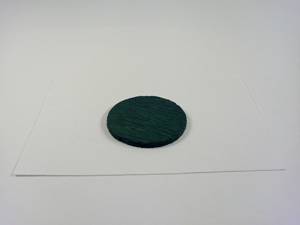 Set that aside to dry while you're cutting out some of the greenery from the tree. Cut close to the trunk so you get as much of the branch as possible. The tree I used has small red berries on it, but any evergreen foliage will do.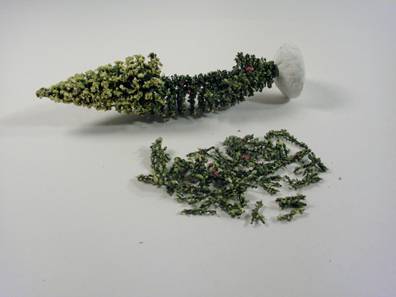 Spread a thick layer of tacky glue on the green circle and begin adding in the branches. At this point, you'll want to make a fairly flat layer of them to provide a lush cover.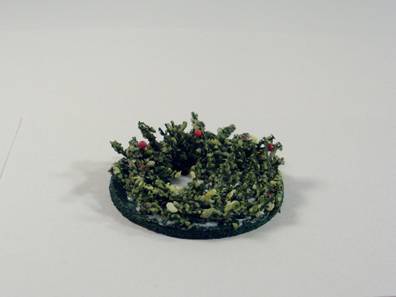 Once you have the cover laid down, use your tweezers to pick up branches, dip the ends of them in glue and stand them up in the cover.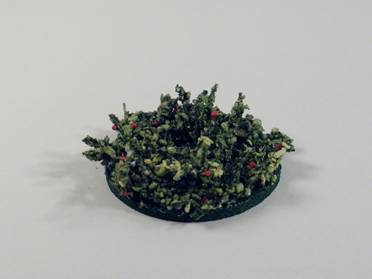 The next step is to cut your candles to varied lengths and glue them into the center of the arrangement.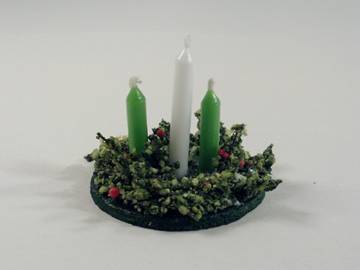 Give the candles a few moments for the glue to set so they don't fall over, then using your tweezers again, add in some more branches to fill out the arrangement.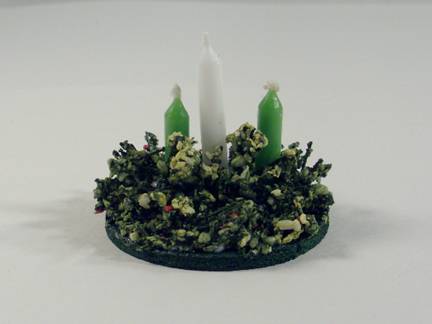 Glue your pinecone or ornament into the branches, nestling it down so it snuggles in nicely.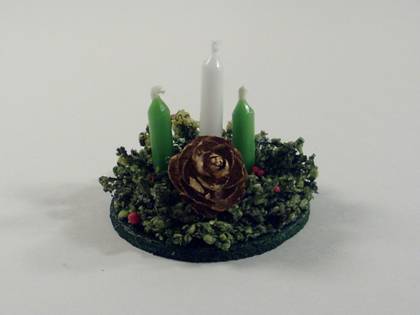 The final step is to use your tweezers to pick up a seed bead, dip it in glue and add it into the branches. Repeat this step till you have the desired look for your berries.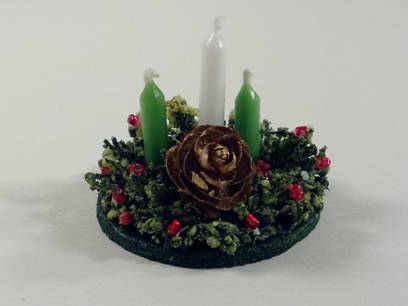 And there you are! A lovely little centerpiece to use on your holiday table or sideboard!