SusannaT's Flower Tutorial

By Susanna Tunturi-Anttila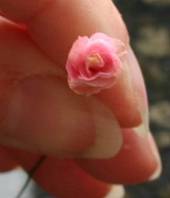 Come and see how Susanna makes tiny paper roses that would be just as beautiful by any other name.
You will need:
-tissue paper in desired colors
-hole punch
-wire
-yellow thread or embroidery floss
-glue
-scissors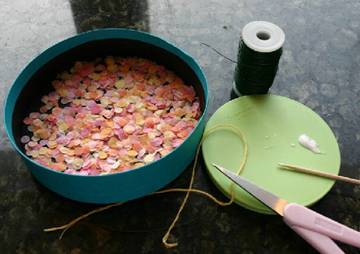 Make a loop in the end of the wire and dip it in glue, then take some of the thread and twist around the loop tightly, cut off extra. Dab glue around the thread and add one petal and roll it gently.

Add onto the flower by dabbing glue and gently placing new petals around the center.

Continue to add petals until you are happy with the flower.
Now sit back and admire your beautiful miniature rose! (Be sure to check out the rest of Susanna's flower tutorials in her blog.)