The Return of Some Old Friends

By Deb Roberts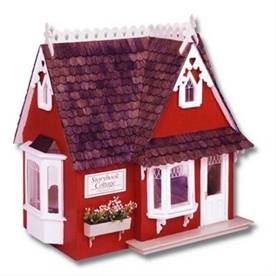 It's been a very exciting year at Greenleaf with the return of some of the most popular kits. Each of these kits has been a favorite in the past and their return was met with a great deal of enthusiasm from miniaturists everywhere. While I don't usually include product reviews in the Gazette, these houses are too great to let the year end without one more look.
The Washington 2.0 was the first re-release off the line and its delightful charm makes it irresistible. Its pictures don't show just how large the rooms are in this house, which make it perfect for small hands to fit inside. It also has a compact footprint so it doesn't require a lot of floor space for its size. There's been a great deal of discussion about the potential of the Washington 2.0 that range from tole painting for a display house to giving it more authentic looks. It's even been suggested that it resembles the house from the movie "Christmas Story"! Anyway you look at it, this is a great house and we were delighted to see its return.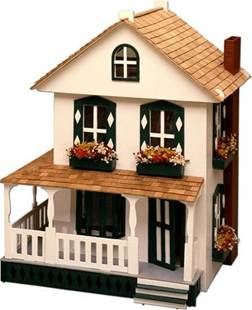 Then came the re-release of the Storybook Cottage. What a sweetheart this little house is! As a charming cottage or a little shop, it's dainty and victorian style works for everyone. It also comes with a set of easily assembled die cut furniture kits. We've seen a lot of different interpretations of this kit and are eagerly looking forward to seeing what the 'next generation' does!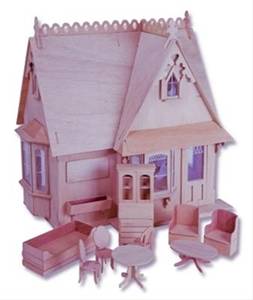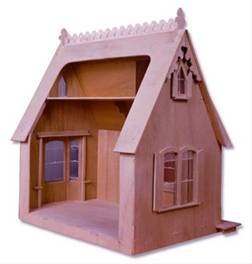 And then there's the 60th Anniversary Limited Edition Arthur! The original Arthur was the first Greenleaf kit in production so this release has been especially exciting. It's a true collector's kit since only 200 were made and then the dies were destroyed. One of the things that makes this house so special is the upgraded windows, door, porch railings and trim. The kit is also made of birch wood which gives it a gorgeous finish. This is one house that anyone serious about miniatures must have!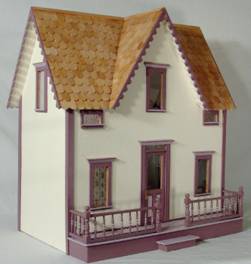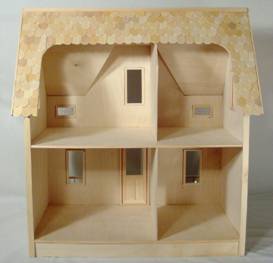 For more details and information on each house, just click on the picture.
It's been thrilling to see these houses come out and exciting to think of all the fun and creativity in store for their new owners. We'll be watching and featuring these houses as their owners share their creations with us.
As for what the coming year holds, well my sources at Greenleaf have been very secretive. I can confirm the rumors that an old fan favorite will be released the first week in January. Additionally next month, Hobby Builders Supply will be announcing their 15th Annual Creatin' Contest which will feature a rare Greenleaf Dollhouse that's been out of production for decades. I'm told that these two houses are just the start of what promises to be a banner year at Greenleaf. To keep up to date on these releases and much more, visit the Official Greenleaf Doll House Kit Blog.
Return to home page...