Miniature Clematis Vine

By Tracy Topps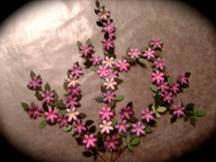 This beautiful clematis vine is quick and easy to make and provides a lovely touch to any miniature landscaping project.
These are the supplies you need: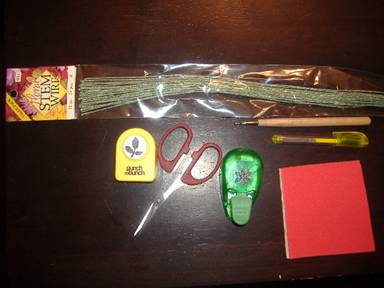 Two shades of green paper
Lavender, pink and purple paper
Scissors
Yellow gel pen for the center of flower
32 ga. wire
Ball stylus
Thick foam
Tacky glue
Tweezer
Brown paint
Leaf punch & flower punch as shown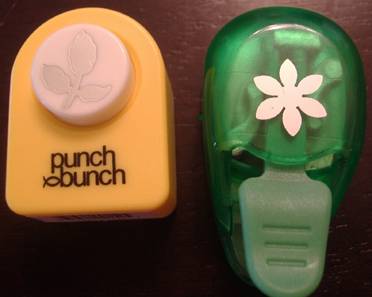 Cut the wire and knot it around and add a drop of tacky glue to hold it in place to make it look like a vine and paint it brown.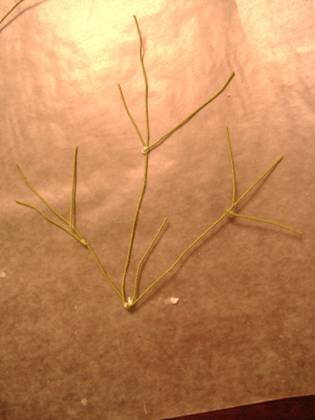 Using the tweezers and drops of tacky glue, add the leaves you punched out from the two shades of green paper.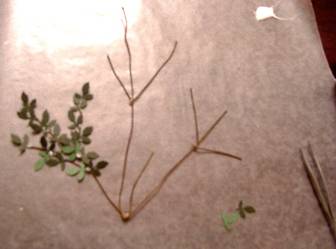 After you add all of the leaves, it is time to add the flowers. Use the yellow gel pen to color a circle in the center of the flower. Take the Flowers and lay them on top of your thick foam piece. Press the center of each flower with your stylus to create a natural looking curve and it helps define each petal. You can even run the ball stylus over some of the petals too. Take the flower and glue them onto your leaves randomly. Add different colors randomly to your vine.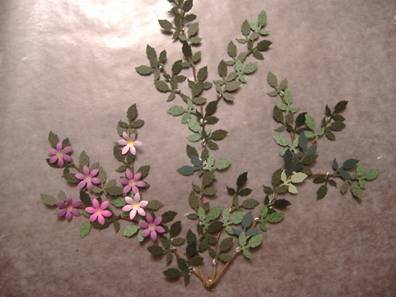 This is what it looks like after you have added all the flowers. Now
you can add it to your miniature scenes.