Ask Aunt Bea!

by Beatrice Annabelle Minimaker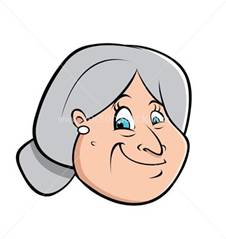 Q. I'd like to get my young granddaughter involved in miniatures. She spends two weeks of vacation time with me every summer and since she's 10 this year, I thought it would be the perfect time for us to build our first dollhouse together. Which kit would you recommend for a young novice who only has two weeks?
A. First of all, congratulations to you for introducing this young lady the world of miniatures! She's at the perfect age for it too! Her eye-hand coordination and fine motor skills are ready to take on small, detailed tasks yet she's still young enough to discover the joy of bringing her imagination to life under her Grandmother's direction. Lucky you and lucky girl! This will be a summer that you'll never forget.
As for the perfect kit for her age with only two weeks to finish, well now, there are at least two or three that come to mind right away. One of them is the latest Spring Fling base kit. It's a simple design and easy to build with no small, fussy, time-consuming pieces---but yet it's got a lot of potential as a blank slate for her imagination. It's also a small house so she'll be able to take it home without having to worry about finding space for it.
My second thought is for one of our older Spring Fling kits; Annie's Lobster Shack. This is an even smaller kit and could be completed in just a few days. It's the easiest of any of the house structures to build and its fun shaped doors inspire a lot of creativity. This kit has a slightly masculine tone so it would even be perfect for a project with a grandson too.
Of course any list of house kits for young people would have to include the Primrose. The Primrose is a two story dollhouse that requires a little more building time but it can be wallpapered or painted and detailed to make a very sweet first dollhouse. Since there are no dormer windows or fussy trim, the design is easy for small hands to build but the finished house is something your granddaughter will be able to enjoy for years to come and could even add to a larger dollhouse such as the Laurel in later years. The Primrose will always be the perfect "gateway" dollhouse kit to lead young builders into the amazing world of dollhouses.
By the way, all three of those kits cost less than twenty dollars each, so the price is also perfect for a fast and fun summer project.
Q. Help me Aunt Bea! No matter what I try, I always end up with bubbles in my wallpaper. What am I doing wrong?
A. Don't fret sweetie, we have all the tips and tricks you need to get your wallpaper perfect every time. The first thing you need to do is make sure that you've primed the walls thoroughly. I recommend two coats of a good primer such as Kilz and only after you've made sure that the wood is smooth and free of debris that might cause dimples or bumps. Secondly (and very importantly), use a basic wallpaper paste that you can pick up in the paint department of your local discount store. It's made for wallpaper and inexpensive so it's the best choice for the job. Apply it in an even layer to the back of the wallpaper. I've discovered that a foam sponge brush is the best application tool. Finally, once the wallpaper is on the wall, use a clean, life size paint roller (or even one of those sponge paint rollers) to press down firmly and evenly over every teeny bit of the wallpaper. As a finishing touch I use a dry, soft cloth to gently rub the entire surface so I can catch any tiny bubbles that were leftover. If you do end up with a bubble or two despite your best efforts (and it happens, especially in humid conditions), use a pin to poke the tiniest of holes right in the center of the bubble and with a dry, clean rag gently and evenly push all the air in the bubble out through the hole. Oh, and I've also found that the best way to dry the wallpapered walls is to lay them down on a hard, flat surface, cover them with a sheet of waxed paper, and then stack weight evenly over the top (phone books upcycle into fabulous weights) and let it dry for at least 24 hours. You'll come out with bubble free and unwarped wallpapered walls!
Q. The 4th of July is coming up. What's your favorite patriotic miniature?
A. Oh, that's an easy one! In fact, not only is this my favorite patriotic miniature but this is the house that inspired me to start building my own dollhouses! I'm talking about the amazing White House dollhouse built by miniaturists John and Jan Zweifel. The White House dollhouse is 60 feet long by 20 feet wide and the detailing is nothing short of amazing. It does go on tour from time to time so if you ever get the chance to go see it, don't hesitate to go! Here's a video of the White House dollhouse with some wonderful eye candy.
Have a happy and safe 4th of July everyone! And remember, if you have a question for Aunt Bea, simply hit reply to the newsletter and add the words "Ask Aunt Bea" to the subject line. I'll get your question and be tickled pink to help you find the answer.