Welcome to the Greenleaf Gazette!

Tips for Interior Design

April 2007
Dear Miniature Enthusiast,

The big news this month has been reports from Chicago of the Greenleaf Gang taking the windy city by storm. Several members of the Greenleaf Forum met up in person at the mini show in Chicago and from all reports, a great time was had by all! You can catch up on the chatter about the show here or visit the home page for Greenleaf Dollhouses to see the Greenleaf Gang's picture. Thanks KathieB for keeping us informed and for the great picture!


Deb Roberts
Editor in Chief
---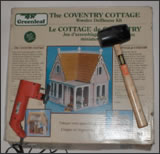 Your House, Your Rules: Kit Bashing

By Deb Roberts

To bash, or not to bash, that is often the question. We fall in love with a kit and think 'it would be perfect if only it had a slightly different porch, or an extra room, or just a little more space on the first floor. Over and over, miniaturists are heard to say that they'd love to bash a house but they're intimidated by the thought of modifying a kit.

Full story...
---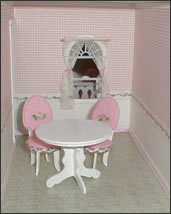 Die-Cut Divas

By Deb Roberts

Ladies and gentlemen, boys and girls, miniaturists of all ages! Step right up and be prepared to be amazed! What you're about to see will open your mind and forever change the way you feel about die cut furniture. Today, in this very room, we're going to eliminate the misconceptions and bring a new awareness of beauty and form to the miniature world.

Full story...
---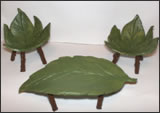 Paperclay Leaf Furniture Tutorial

By Deb Roberts

Finding fantasy furniture isn't always easy to do, but our elves and fairies need cozy furnishings too. It's been said that necessity is the mother of invention and in the miniature world, which often leads to delightful, original creations. The leaf furniture that is featured in this tutorial was created for a fairy cottage but it could be used in any forest setting. It's also easily adaptable for 1:24 scale.

Full story...
---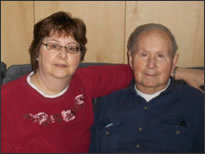 April's Member of the Month - Meet Missymew!

By Teresa Martens

Susanne (Missymew) has been a member of the Greenleaf Miniature Community since October 8, 2005. With 2,703 posts (and counting) she never fails to inspire or offer support and encouragement to her fellow community members.

Read more about Susanne...
---
March Quick Tip

By Wolfie

When I'm finishing up my furniture pieces, especially those made of paper or cardboard (like the folding screen in my gallery) I take a ball of waxed paper, all crumbled up - the real wax paper - and rub-a-dub-dub all over it, and it leaves a lovely sheen like furniture has when it is waxed with paste wax.

If you would like to submit a Quick Tip to the Greenleaf Gazette, please send an email with your tip to deb@greenleafdollhouses.com and include the words "Quick Tip" in the subject line.
---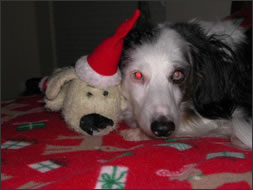 The Critter Corner!

Dogs need Minis too!

Or maybe minis need dogs. Either way, Boone and Bobo have taken up company for the night. Boone seems to be quite content with his mini friend at his side for companionship while he waits for his human to turn down the covers. Thanks PrairieGurl for sharing this adorable picture with us. Boone will receive a $25 gift certificate from Petsmart for being featured in our April Critter Corner.

If you'd like to submit your pet's picture for consideration for the Critter Corner, you can upload pictures in the "Good Pets acting bad!" or "Good Pets acting cute!" galleries at the Greenleaf Forum.