A Touch of Deco Coffee Table

By Deb Roberts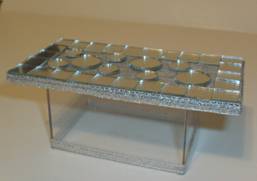 In contemporary settings, there's always room for a touch of art deco in the décor. The sleek lines and shining metals common in art deco fit right into modern design. Here's a table that's sure to add a sparkle to your living room!
Materials needed:
Clear plastic box
Small sheet of plywood
Assorted shapes of mirrors (found in craft stores)
Glue
Silver ribbon or trim
Silver or chrome paint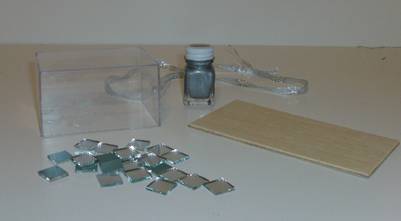 Begin by sanding the piece of wood and painting it silver. You'll want to paint both sides of the wood since the bottom can be seen thru the base of the table.
After the paint has dried, glue on the mirrors in the pattern you find appealing. Experiment with different sizes and designs till you find the one you like and glue them into place.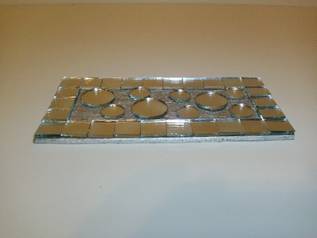 Cut a piece of the silver ribbon to fit the bottom of the plastic box and glue in place.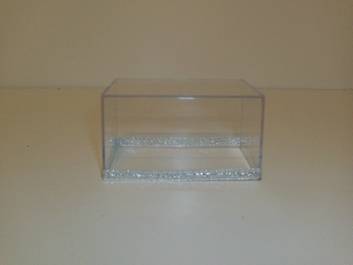 Glue silver ribbon around the edges of the table top and then glue the top to the box. That's all there is to it and you've got a sparkling addition to your modern or art deco décor!