Ask Aunt Bea

By Beatrice Annabelle Minimaker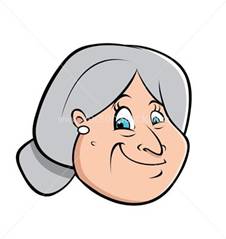 Welcome and Happy New Year! C'mon in and warm up over here by the stove. This time of year that cold air chills you right thru to the bone. I have some hot cocoa on the stove and I just baked a batch of double fudge brownies, so pull up a chair and make yourself at home. Let's talk about dollhouses for awhile. What questions do you have for me this time?
Q: I found an old dollhouse at a second hand store that I'm going to refurbish. The wallpaper is old and stained so it's the first thing to go. Do you have any advice about how to remove the old wallpaper?
A: Oh, now this puts me in mind of the time when my friend Minimadwoman found a Beacon Hill that someone had kicked to the curb. Well she just scooped up that treasure and the refurbishing that she did on that house is legendary in the dollhouse world. You can take a look at her photo album for it here if you'd like. I remember her telling me that if you put liquid fabric softener on a rag and apply it to the wallpaper, it softens the paper and loosens the glue so you can scrape off the wallpaper easily. She said that the perks to doing it that way was that it moisturized the wood and it made the whole house smell fresh and clean!
Q: I'm putting shingles on my Pierce and it feels like I'll be doing this forever. Is there an easier way to stain and apply shingles?
A: Sweetie, I've shingled a Pierce or two and I know exactly how you feel! Sometimes it feels like you'll still be shingling a dollhouse forever---one tiny shingle at a time. But there is an easier way of doing it! Greenleaf makes these things they call "speed shingles" for both half and full scale houses. It's a strip of birch wood that's been laser cut into a row of shingles; octagon, hex, fishscale, and rectangular just like those little individual pieces of wood except these are all one piece so you can apply about a dozen shingles in the time it takes to do one! And let me tell you, for those of us who are challenged when it comes to straight lines, these speed shingles are a life saver. The first time I used them was the first time I was ever proud of my shingling job on a house because every row was on straight---even on the corners in the gables! My advice is to shingle smarter, not harder. Use the speed shingles and in the time it would normally take to shingle your house, you'll be completely finished and already moved in!
Q: Why do I need to prime all the wood before I wallpaper?
A: Oh my dear, if you don't prime the wood, it will buckle and warp when the wallpaper paste is absorbed on one side and you don't want that unless you're building a crooked house. The best way to prime the wood is to use a primer such as Kilz or even a latex paint and paint both sides of the wood. Wood absorbs moisture and if the moisture is absorbed unevenly, the wood warps. Priming your wood is a step that you mustn't skip if you want your wooden dollhouse to stand square and strong.
Q: Is it possible to build just one dollhouse?
A: Nope. Once you start, you can't stop and that's the happiest thought I've had all day! Let's stop talking and go do some building now. I'm painting a porch today, what are you doing?
Do you have a question for Aunt Bea? Simply hit the reply button to the newsletter and tell me what you'd like to know. I'll try to fit as many questions as possible into each issue so don't be shy. Come sit down here beside me and we'll talk all about dollhouses.
Until next time,
Aunt Bea