Dollhouse Dish Drainer Tutorial

By ShakyShaky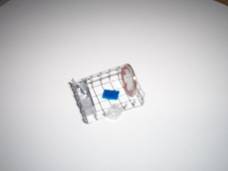 These are the tools you will need along with some 1/4 gauge hardware cloth and a small piece of silver or gray paper.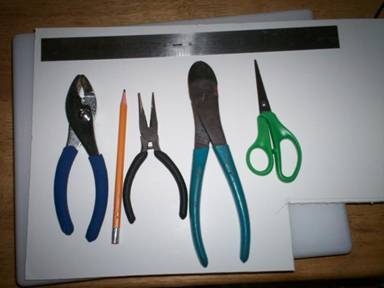 Cut the hardware cloth to 2 1/2 inches by 2 inches. ( I got ahead of myself and clipped a corner already in the pic)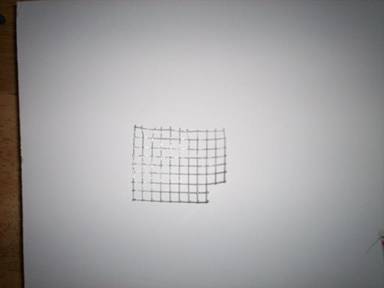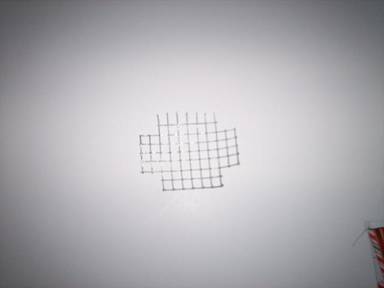 When you cut the corners one of stands of metal probably fell off. This will be the side your glass hooks will be on. Cut one more row on that side and fold down hte edges so they don't scratch the cup ( or yourself). Fold all the edges up on the 1/2 inch. ( two squares) They will stay by them selves. Do not bend the cloth to much back and forth or it will break.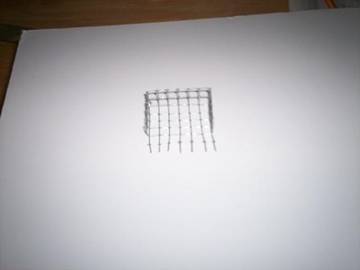 This is what it should look like after folding the cup holders.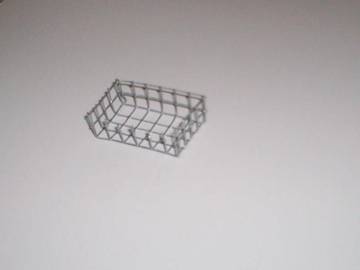 Cut a small silverware holder out of the silver/ gray paper fold and glue. It can be glued into the dish drainer or left loose. My silverware holder finished size is 3/4 inch long, 1/4 wide and 3/8 tall. Don't go too short or your silverware and mixing spoons will fall out of the holder.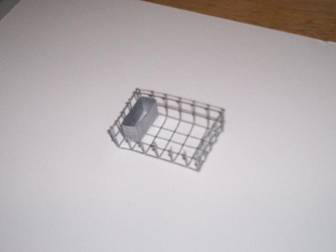 You can make kitchen sponges by cutting out a small rectangle of blue felt and use a marker to color one side a darker blue. If you color too hard the ink will run though to the other side so use a light touch. This can also be done to make cleaning sponges. Use yellow felt and a green marker.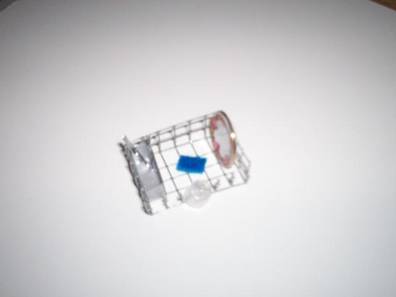 And there you are! The perfect dish drainer to add realism and detail to your mini kitchen!