Halloween Eye Candy

By By Thelma the Bear

With Halloween just around the corner, we thought we'd give one more treat and fill up your goody bag with some of the best eye candy in the miniature world. Enjoy the treats our forum members have brewed up for you!

Susanne created this fanciful Halloween scene and added a beautiful witch by Wolfie for a charming piece that will put a smile on anyone's face.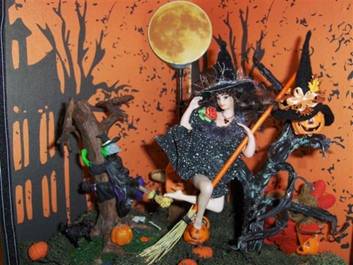 We all love Irene's Garfield, but it's even more beautiful in its fall décor.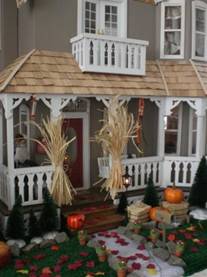 No mini Halloween would be complete without a trip to visit Ms. Putahexonya in Charlene's gallery.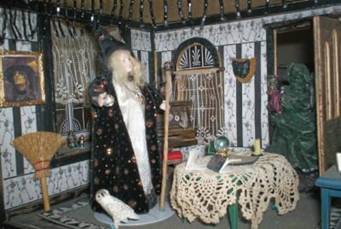 Every little witch knows to visit Blondie's Halloween Shop for all their supplies.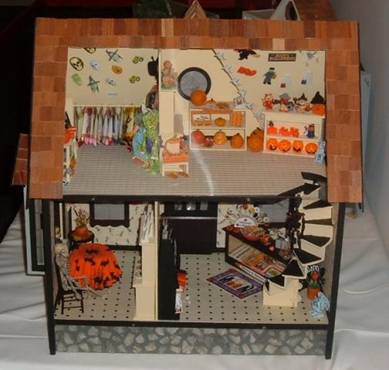 BlueUni used a plastic pumpkin to make this charming scene.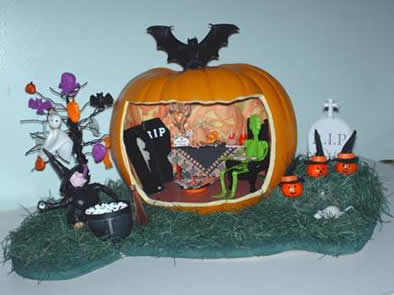 Anna shows us some spooky little treats that will brighten up any witch's home.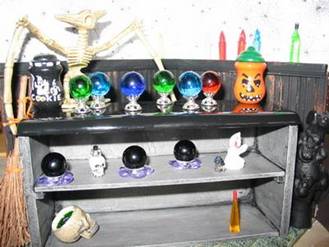 Nutti always has the best ideas for Halloween minis and this chest shows why she is truly the Queen of Halloween!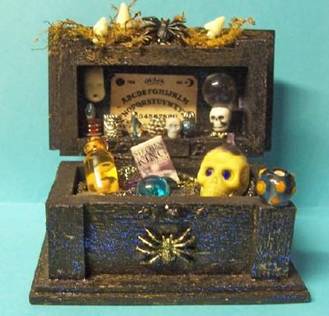 Chesterfieldzoo sends shivers up and down our spines with this spooky house.
SusannaT gives a chilling rendition of a haunting encounter in this roombox.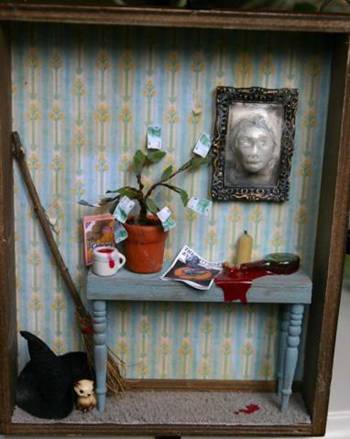 What Halloween would be complete without Mortica? Intrinsicat gives a romantic flair to Halloween in this diorama.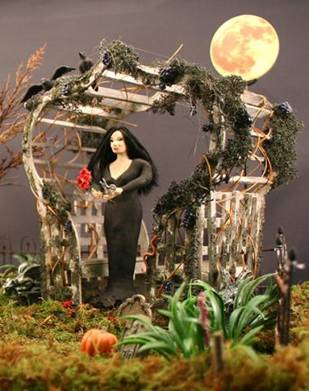 Speaking of love amid the tombstones, this little romantic getaway is just right for Deb's witch and wizard when they meet at midnight.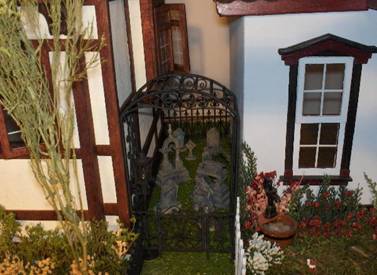 Teresa created this delightful chest full of autumn splendor.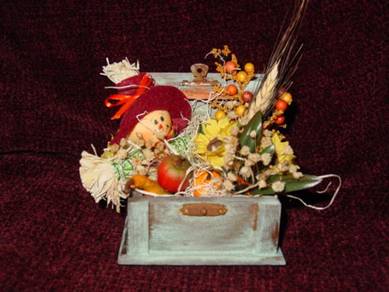 Pipertml has a seasonal shelf that she uses for vignettes. This autumn scene with a hanging quilt is amazing.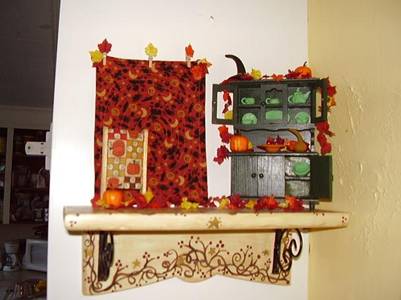 Happy Halloween! May your frights be few and your delights be mini!