Spooky Ghost in the Wall

By Lynette (Nutti) Lowery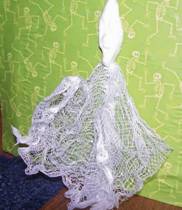 There are two parts of making your ghost. First we will make his face...I use Glow in the dark fimo (soft) but you could use whatever color you like. I also used a fimo/sculpy head mold to get started.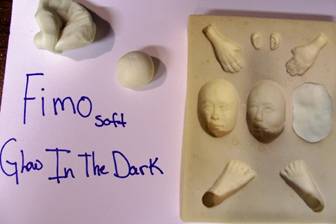 While you are baking your head following your particular clay's directions you can do the second part of the Ghost. You will need aluminum foil, a pipe cleaner, and some gauze or cheese cloth. I used gauze for this ghost and some fabric stiffener....starch or hairspray is also good for this project.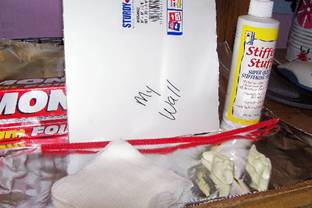 Take your foil and make your ghost form. For the front body stick the pipe cleaner through for the arms, and make the back body smaller.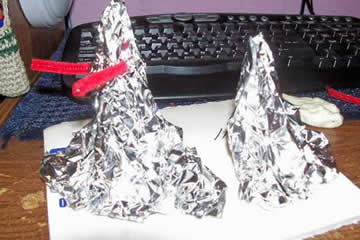 After making the forms soak your cloth in the starch and drape your forms.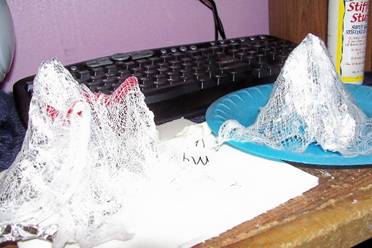 When dry, carefully take the cloth from the forms.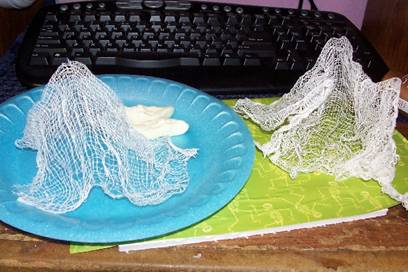 Glue the head where you want it and make a nice line of glue down the wall to attach the cloth and attach the body. If your cloth is too long just snip it. The starch allows for some shaping after attachment...it is NOT an exact science.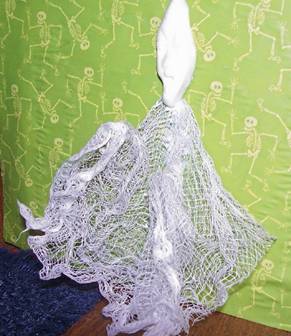 Just push the cloth into your line of glue and hold till it is set. It's ok if the glue seeps through...it will dry clear. Do the same to the back, and let dry. The head glows in the dark and the cloth is black light reflective.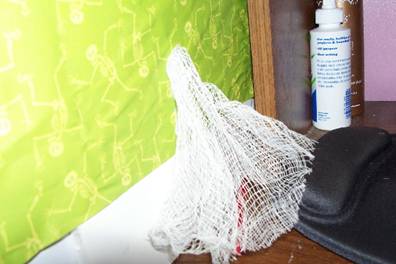 This is the ghost I did for my Haunted House.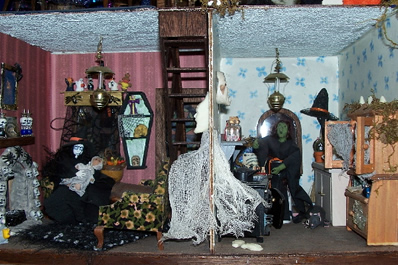 Happy Haunting!!!