Member of the Month for September: Meet Paula!

By Heidi Cleveland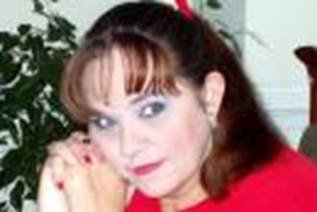 School days School days; Dear old Golden Rule days; `reading and `riting and `rithmetic; Taught to the tune of the hick`ry stick.
My Mother used to sing that when it was time to go back to school. This will be my last year of singing that song in this house. It is also starting to get a bit nippy outside in my area of New England. I like it. Sweaters, hot cocoa, walking through piles of leaves. Ahhh! Autumn. I have miniature leaves, mini acorns, and jack o lanterns to decorate my houses with. This is my favorite time of year.
This is the perfect time to introduce our September Member of the Month, Paula (Alamom). She has been a member of the Greenleaf forums since December 30, 2007. Paula has a great eye for the mini and I love to drool over her pictures in her gallery. You can drool also by going to her gallery.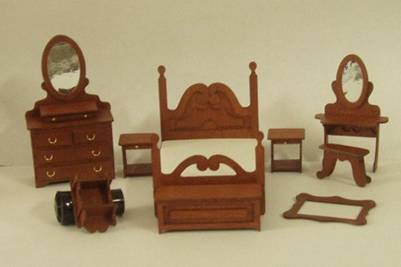 Paula is a mom of two great kids and they all live in East Central Alabama. They also share their home with five Chihuahuas, a rabbit, and a fish. Her kids have learned the eye roll that we have all seen when we start talking about our dollhouses. But they are good kids. They bring Paula neat looking items to see if she can use them in miniature. Paula says that she always wanted a dollhouse since she was a young child. Her parents would go out and bring her home the Barbie houses. She could not make them understand that she wanted a *real* dollhouse. When she became older, she found a Canterbury kit in her local Walmart. It was love at first sight. Paula finally got her first *real* dollhouse!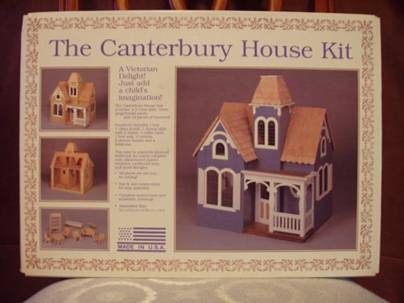 Paula is like many of us when it comes to building a dollhouse. She loves the very beginning part of the process. You open the box, you get the whiff of the wood, you sort your pieces, and you start doing your dry fit. Then you get the shell together and you can start dreaming about what you are going to do next.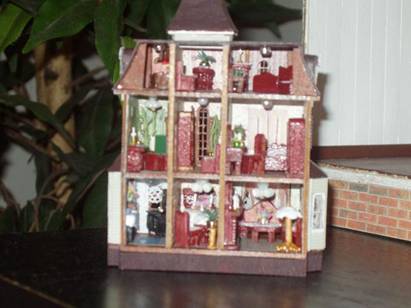 Paula is also like many of us when it comes to one of the most dreaded of dollhouse building tasks. Placing shingles on the roof. She hates measuring and has a hard time getting straight lines. Paula was so happy when she finally got a real dollhouse that she just tore right into building it. She has always loved doing crafts. She remembered just falling in love with that little house. It was a dream come true for her and the start of her love of Greenleaf Dollhouses. Another dream that she would love to come true is going to the dollhouse museum in Kentucky. She would also love to someday meet all of the friends that she has made on the forum. One day, she would also love to design and build her own scratch built house just to see if she could do it.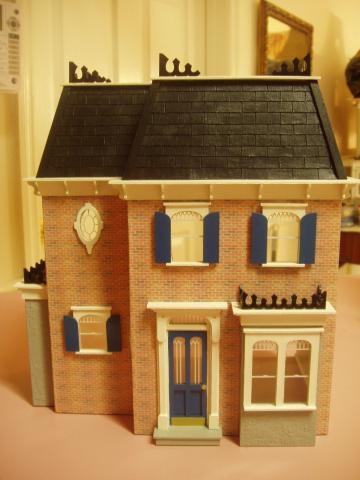 Paula says that she never actually seems to finish a miniature project. She would love to actually finish what she has started this year. She also would like to start on her Fairfield. She has gotten into half scale dollhouses and she loves it. Paula has many projects and houses. Out of all of them, she has two that are her favorites. The Mckinley because it is her all time favorite dollhouse and the Beacon Hill because it is a gorgeous house. She feels that out of all of her miniatures in her collection, her Reutter porcelain since in her Beacon Hill is her favorite. Her BH would be the house that she would have a difficult time parting with. She has already built two Mckinleys and she could always build a third one. She just loves the staircase in the BH. She wants it to be noted that if she ever had to part with any of her dollhouses, she expects to be replacing them!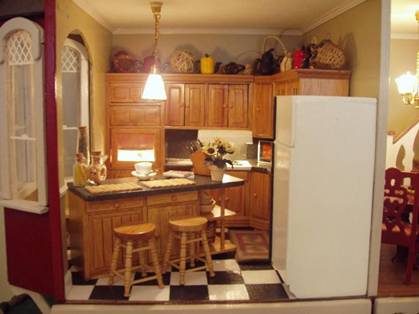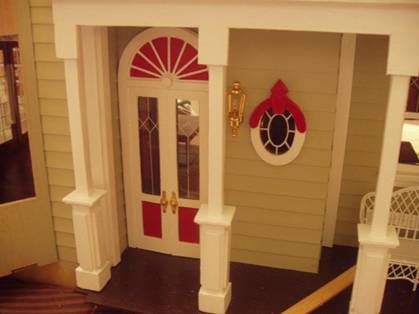 Paula has a bit of advice for any new adventurers into the miniature world. Join the Greenleaf Forum because there is a wonderful group of people there. They are always ready, willing, and very able to answer all questions. Building a dollhouse isn't work, it is fun! Do not stress about it. Anything can be fixed and some mistakes turn out to be great things.
For Paula`s participation in being the Member of the Month, she will receive a $25 gift certificate to the Greenleaf Store.